We are here with what we know so far about iPhone 13 rumors, leaks, camera, specs, price, and possible release date. Whenever there is an upcoming device everyone wants to stay updated. This article will tell you everything about Apple iPhone 13 rumors that we know so far. These are all iPhone 13 leaks out in the market. As of now Apple has a long way to go for the release but let's have a look at a predictable view of the handset. And we have an interesting take on the iPhone 13 dilemma of facing unlucky number 13.
Read: Apple Spring 2021 Event-AirTags, iPad Pro, iMac and Apple TV
Even before the release of the iPhone 13, its multiple features are leaked out. This has become the hottest topic of the year; "what apple is bringing for us in the technology World this year?" Apple's iPhone 13 alongside iPhone SE 3 are making much hype in the rumors market of most anticipated handsets. Moreover, some interesting rumors are surfacing regarding iPhone 13 Pro and Pro max models as well.
And definitely iPhone 13 Mini is making quite a buzz as well
iPhone 13 rumors at a glance
iPhone 13 Specifications
Release date
Unlucky Number 13
Price
Thinner Notch
Wireless Charging
A new Battery technology
Touch ID or Face ID
120 Hz Display
Upgraded Internal Storage
A15 Bionic Chip
Upgraded Cameras
Better sensors
The biggest rival of iPhone 13
iPhone 13 Rumours and
Leaks- Specifications
Sources have circulated, that Apple is offering a 12Hz LTPO display with better battery life. There will be an efficient 5G modem and well-upgraded cameras. Furthermore, there will be a LiDAR sensor with an amazing portrait video mode. The liDAR will definitely augment iPhone 13 camera as well.
Read: iPhone 13 specifications leak
We have also told you about the rumors of notch-less design that Apple might ditch the face recognition feature. Leaks are saying further that there can be few apple models with a reduced size notch. Time to move over to the expected release date of the much-awaited iPhone 13. Stick with us to find out how Apple would plan to dodge the unlucky number 13 association with iPhone 13.
Release Date of the most awaited iPhone 13
Apple has not officially announced the release date. While there are many iPhone 13 leaks about its price. As far as we expect, iPhone 13 release date can be the 24th of September. Due to the covid pandemic, iPhone 12 lineup release was delayed but we guess that this time Apple will release it on time. According to the previous release pattern, this launch should be on the 4th Friday of September.
Read: iPhone 13 Release Date – Will Apple Delay it?
Moreover, Macrumore's report about Apple analysts Ming-Chi Kuo's prediction confirmed our doubts long ago. He foretold that production of so-called iPhone 13 models with a new A15 chip will retreat to Apple's typical timeframe".
iPhone 13 faces dilemma of Unlucky number 13
The history of 13 being the unlucky number is undeniable as there are many unlucky events associated with this number. Apple has never been superstitious about number 13 being unlucky for its upcoming iPhone 13 but IOS 13 pitfalls have proved 13 to be unlucky for Apple too. As iOS 13 was also touted as the worst iOS version in a long time – plagued with bugs and issues. So we wouldn't be surprised if Apple wants to avoid the "13" moniker.
Apple leaker Jon Prosser says that this year's new iPhone will actually be called the iPhone 12S recently. He further leaked that there "probably" won't be an iPhone 13 ever because of the "negative connotations" of the unlucky number. Until now S meant as the modification of an old flagship. Naming 12S indicate that it will be a modified version of 12 so It doesn't sound like a good idea.
"That's why we suggest, that Apple should name it as "iPhone one 3". Apple can also use apple's logo in place of "O" and name the new handset as "🍎ne 3". While next could be called "iPhone XV" to mark the 15th anniversary of the iPhone"
iPhone 13 Price
iPhones have always been expensive so everyone is concerned about iPhone 13 price. As far as we know there will be a bit increase in the price of 13 from the 12 lineups. Another report from analyst Ming-Chi Kuo said that Apple will release four sizes of iPhone 13 likewise as iPhone 12. The new iPhone 13 models, as in the case of the 12 series will have differences in sizes, camera, and storage options.
There ought to be a 5.4-inch iPhone 13 mini, a 6.1-inch iPhone 13, a 6.1-inch iPhone 13 Pro and a 6.7-inch iPhone 13 Pro Max. While the price should also be similar to iPhone 12. The expected prices are $699, $799, $999 and $1,099, respectively.
Read :Apple replacing iPad mini with Foldable iPhone – Apple rumors
The iPhone 12 Mini did not sell well, so we count it as a flop. This results in the assumption that the company might discontinue It. While a new leak suggested iPhone 13 mini is still on the list of the upcoming line-ups.
However, we would love to take your views on the unlucky association of number 13 with iPhone 13. Do drop in your thoughts in the comment section.
Will iPhone 13 be Notchless or with thinner notch?
After discussing the association of unlucky number 13 with iPhone 13 and how Apple might address consumers' issues let's dive into the iPhone Notch issue. As we know that big-notch design is disliked by consumers. And almost confirmed as of now that iPhone 13 will have a thinner notch. Earlier we expected it to be notchless. With the release date of the iPhone 13 set to be in September 2021, a recent leak showed the notch to be thinner by 25 percent.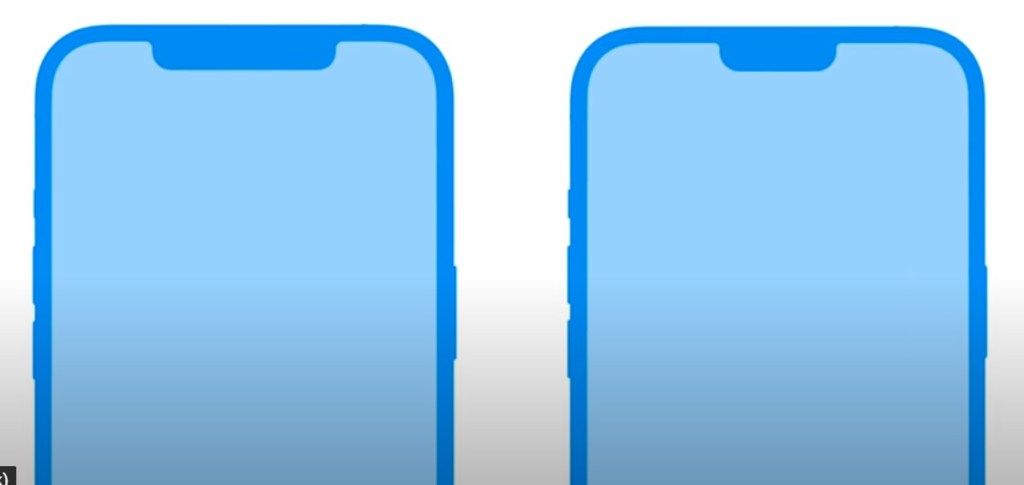 Moreover, reports are confirming a thinner notch as compared to the iPhone 12. Mac Otakara report suggests after getting in touch with Apple's supply chain that there will be a thinner notch. He claimed that Apple might reduce the notch size by moving the top speaker. Furthermore, there are chances that Apple might join the infrared flood illuminator sensor and dot projector together. These two parts made the Apple face ID recognition system work efficiently.
In addition, the iPhone 13 may be slightly thicker, which would allow for a larger battery.
A must read: The wait is over. Here's all you wanted to know about "Apple AirPods Max"
iPhone 13 – Wireless charging or Magsafe charging
Apple has already adopted wireless charging technique last year. Leaks said that iPhone 13 will follow the same trend and drop the Lightning port while opting wireless charging and data transfer.
Eliminating the device's largest inlet point would boost durability and water resistance. It will also assist in making handsets thinner down the line. However, with the increasing size of batteries and the introduction of energy-hungry 5G networks, iPhone 13 may be larger and perhaps thicker than those on sale today.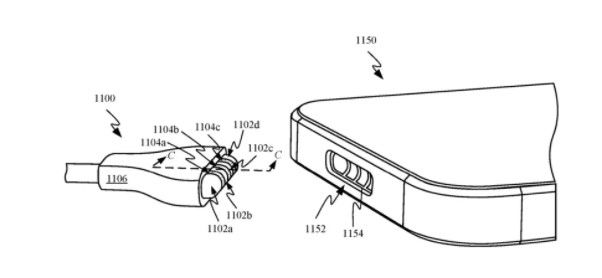 However, Apple analyst Ming-Chi Kuo contradicted this. He said there will not be a portless iPhone 13. He further added, "At present, the MagSafe ecosystem is not mature enough, so the iPhone will continue to use the Lightning port in the foreseeable future."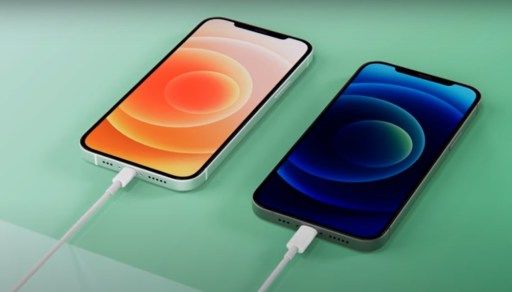 The report about Apple not doing any new thing with charging technology is further confirmed with the supply chain. Any new stint by Apple will delay the release date of Apple iPhone 13 well beyond October and Apple might not want it.
Potential Rumors about iPhone 13 battery.
The battery has always been a pitfall for iPhones. We have seen the failure of the iPhone 12 battery last year. Though,iPhone 12 Pro Max had somewhat better battery life. We think Apple won't make the same mistake again and this time will come with a product with better battery life. This time sources leaked something good about iPhone 13 battery.
Most reliable Chinese analyst Ming chi Kuo revealed about soft battery technology. He said iPhone 13 would be the first Apple product to offer this new technology. Moreover, Jialianyi will double its business with Apple, as it will be the battery supplier for iPhone 13
Soft and hard battery suppliers for the iPhone 12 series include Xinxing, Huatong, Yaohua and TTM, and the soft board battery suppliers for the iPhone 13 series are changed to Jialianyi, Xinxing and Huatong.
Soft board batteries have fewer layers than hard once. This will favour Apple to squeeze more capacity into the same space. Sadly, history suggests that Apple always favour slimmer design over greater battery life. This is the only drawback of Apple handsets. Though leaks also suggest, that iPhone 13 will be slightly thicker than the old one.
iPhone 13 Leaks and Rumors-Touch ID or Face ID
Covid pandemic successfully flopped the face ID feature because everyone had to wear precautionary face masks. Apple had updated its iOS to identify a face with a mask on. However, we are hearing that Apple might ditch face ID recognition. While more leaks are saying that there might be a touch ID sensor with a face recognition feature.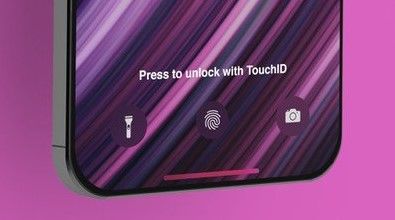 Leaks by Mauri suggest that Apple might remove the face ID sensor held in the display bezel. While this would result in a larger display bezel to hold the display sensor. Furthermore, leaker Ben Geskin published on Twitter a year ago detailing the embedding of the True-Depth system and earpiece inside the handset's top bezel. While other reports also confirm, that Apple is working on offering an in-display fingerprint sensor for iPhone 13 in addition to the face ID.
AppleInsider also highlighted how Cupertino might pull a sophisticated in-display system to focus the fingerprint by an array of micro lenses. Eventually, this would improve the readability of the sensor.
Well, Apple has never used face ID and touch ID together but we never know, what it is holding for the future. While Kuo noted that Apple viewed both biometric technologies as complementary, with the potential to work well together. So there could be either touch ID, Face ID or both might come together. As far as we know the presence of touch ID is a solid rumor.
iPhone 13 Display
– 120 Hz LTPO Display
We expect that iPhone will bring this line up with 5.4″, 6.1″, and 6.7 inches in respectively. ET News reported that Apple might take up a 120 HZ refresh rate for 6.1 inched iPhone 13 Pro and 6.7 inches Pro Max variant. We are also guessing the presence of the LTPO panel from the Samsung display. This will lead to a dynamic up or downscaling of refresh rate based on the screenplay. This refresh rate will be the heart of the iPhone because this will improve the gaming and video playback. So the young generation is going to love that feature.
Read: 10 Best Gaming Smartphones 2021 – "Price matters a lot"
LTPO panel means it doesn't need extra units under the display to enable an adaptive refresh rate, so the screen reflects a thin chassis. The combination of the iPhone 13 with the LTPO display will give a super smooth refresh rate and as a result best gaming experience.
If you've never used a phone with a 120hz refresh rate before, you might not know the feel of it. A fast refresh-rate display makes every scroll, tap, video and game extraordinarily responsive than In standard 60Hz panels. We'd settle for 90Hz if 120Hz is too expensive for battery life. Though leaks also suggest, that this feature be the part of iPhone 12 but that never happened.
LG and Samsung might provide displays for the iPhone 13, as they are leading production companies offering OLED panels. There is also a leak claiming BOE a Chinese supplier may step up as iPhone 13 screen supplier. This all is adding quite a buzz before the release date of the most awaited iPhone 13. Moreover, LTPO technology is energy efficient and would also enhance the battery life of iPhone 13 models by 10-15%
iPhone 13 Leaks and Rumors – 1TB storage update
Due to Covid, everything has now turned digital so a smartphone with the highest possible space has become a necessity. Many companies are offering 1TB storage but iPhone has not come with this much storage yet. Leaks revealed that Apple might introduce iPhone 13 with 1TB storage for the Pro Max model, like the Apple iPad 2020 model.
As far as storage is concerned Apple is offering 1TB cloud storage for so long. So, 1TB mobile internal storage is just a boost to the handset's features. Adequately, this specification might not attract the consumer but we also know that people love everything extra.
We also believe 128GB, 256GB, 512GB or 1TB storage containing variants of iPhone 13 will exist. As we expect 4 variants of iPhone 13 to launch soon. However, the talk of the town is that 1TB variant will only be available for the iPhone 13 Pro Max variant and that too at an additional cost of whooping 200-300$.
iPhone 13 rumored chipset
Apple always brings a handset with a strong upgraded chipset. This time A15 Bionic, an heir of powerful A14 Bionic in the iPhone 12 will be the part of the iPhone 13. This upgrade will ultimately boost the efficiency and whole performance of the handset. This new system-on-a-chip will increases the value of the iPhone 13 because of its better-performing capability. Apple bionic chips are always high-end in performance and that we have seen in our best performing chips comparison.
There are rumors that Apple is boosting iPhone 13 more with wireless connectivity. Documentation of Apple's settlement with Qualcomm unveiled that Apple is planning to utilize Qualcomm's X60 5G modem in the upcoming iPhone 13 release in 2021.
Read: Snapdragon 888 vs Exynos 2100 – Samsung S21 Ultra War Continuous
Better battery life is important because 5G drains the battery faster. A 5nm X60 modem can integrate directly into the chipset, this means a smaller footprint and low battery drain. This modem can combine mm-wave and sub-6GHz 5G networks efficiently. As a result, 5G performance might improve doubly.
We are also expecting a variation on the Wi-Fi 6 for faster wireless speed. Leaks from Barclays analysts Blayne Curtis, Thomas O'Malley, Tim Long suggested the iPhone 13 might step in with Wi-Fi 6E. This will be offering an even better wireless network than iPhone 12.
A Digitimes report blurted, Apple's adoption of liquid crystal polymer circuit boards for imaging purposes. If this is true that we are expecting fascinatingly faster data transmission. LCP boards, with 5G connectivity, can fairly accelerate the applications like live streaming or augmented reality. This one will be the huge update in mobile market.
iPhone 13 Camera Rumors
Prior to jumping in the camera rumors. Do share in comments if you believe in superstitions. Do you think number 13 is unlucky for Apple's iPhone 13. We would love to hear your thoughts.
Apple has not leaked anything about iPhone 13 camera. But one of the iPhone 13 leaks suggests that Apple might feature the Pro and Pro Max variant with a new ultra-wide lens. It will also offer autofocus capability. Though iPhone 12 Pro model had a 5-element amazing ultra-wide-angle lens. We better know that number of lenses directly affects the image quality. So more elements in the lens of iPhone 13 will result in a high-quality image. Earlier we heard that the camera module to house 4 lenses, but the latest rumors suggest, that iPhone 13 models will have triplet camera set-up as in vogue.
Moreover, we got to know that Apple wants a folded lens camera and seeking suppliers for it. The folded lens will facilitate the handset with optical camera zoom. We are expecting a periscope-like design. In periscope, the design lens would be stack vertically rather than horizontally. This change will result in increased optical magnification in a small size. We are also expecting a camera with sensor-shift OIS (optical image stabilization) and automatic focus features.
Multiple rumors are also spreading, that iPhone 13 is upgrading its camera. This up-gradation will allow night sky shoot. Moreover, it will have astrophotography mode. Enabling this mode you can shoot while pointing your handset towards the moon and stars. This is similar to the night mode photography that enables shooting in low-light surroundings. iPhone 13 leaks and rumors about camera upgrades are pouring in like rain. Every day there is a new story.
Moreover, the camera will have a portrait video mode. This will enable you to shoot videos with blurred backgrounds. Reports suggested that you might be able to customize the depth of the field after shooting. So you will be able to add in the blurred effect after the shoot. There are no further details about this, but still, it sounds so appealing. This might be more appealing to the Tik Tokers.
Reportedly this new iPhone line-up is coming with a new f/1.5 wide and f/1.8 ultrawide lens. All of these devices will use an f/1.6 lens for the main/back camera. Identical to the current main imager on the iPhone 12 series. However, Apple is not expected to significantly upgrade the rear-facing cameras in its new line-up .
Moreover, just like the existing range iPhone 13 series mobiles will boast a 7P lens stack to optimize light gathering capabilities, which means it will have seven glass elements over the sensor of main cameras. Nevertheless, it's not an up-gradation or a surprise for apple followers since this is also available on iPhone 12 devices. 7p lens improves the rate of light transmission, which therefore improves the image quality. Additionally, it cuts down on chromatic aberrations. Apple is to transit all the rear cameras to 7P as well in a few years.
iPhone 13 to house bigger sensors-Better images
According to multiple analysts, we are going to get a hardware boost in iPhone 13. Similarly analyst Ross Young has anticipated that iPhone 13 will come with larger sensors for starters. The larger sensor always results in a larger pixel for high light intake. As a matter of fact, this will ultimately increase the image quality.
Apple launched iPhone 12 with a similar larger sensor so we can assume it to be even better in iPhone 13. And we seriously hope that Apple brings out iPhone 13 after addressing the issue of negative connotation associated with 13 being an unlucky number.
Ming-Chi Kuo also added about the iPhone 13 Pro and 13 Pro Max camera. He said both will contain larger apertures on their ultra-wide cameras. Kuo further added the presence of an f/1.8 aperture for an ultra-wide lens, better than f/2.4 on the iPhone 12. This aperture combination with a six-element lens is a huge thing. This means the light will come in through the camera and enhance picture quality twice.
Read: Foladable iPhone or Flip iPhone
We are not expecting any upgrade in hardware. Though Kuo said that the iPhone 12 Pro Max's sensor-shift optical image stabilization will also follow iPhone 13 Pro and Pro Max. The recent model brings 5,000 adjustments each second and keeps the lens steady. As a result, we get better pictures, especially in low-light. Although iPhone 13 seems promising with regard to the camera, however,iPhone 12 camera was not that great in comparison to the S21 ultra camera, as per our tests.
iPhone 13 leaks are also suggesting the presence of LiDAR sensors on the iPhone 13 and 13 mini, alongside Pro models. We still don't know if this will happen or it is just a bluff. Though expectations for the iPhone camera are always high. It seems we will have to wait for the release date of the unlucky iPhone 13 to see if all the hype is true or not.
Will iPhone 13 be pitched against Samsung S22 Ultra
Samsung and iPhone always stay in a cold war. We have seen both competitors marketing against each other. Samsung always had an edge in battery life. Whereas the iPhone win with its high storage non-defeating processor and water resistance. iPhone 13 leaks look a win but let's see. We will surely give you a comparison once they both face each other.
Read: Apple iPhone 12 Pro Max vs Samsung Galaxy S21 Ultra – Battle of Giants – 2021
Final comments
Rumors will keep spreading until the iPhone 13 is launched, and we love them. We are expecting an amazing handset with all these features. So let's see, if Apple would be able to satisfy its consumer or not. We will keep you updated with all juicy tidbits. Till then keep a close eye. We will soon let you know the official release date. Moreover, do tell us your opinion about 13 being the unlucky number for this year's iPhone 13.
Drop your comments as to what all you want in iPhone 13
Stick to our Tech News section for updates