We have seen that iOS and Android have come a long way since 2008 because of existing for more than a decade. The unstoppable "iPhone vs Android" war has continued for so long. And it will keep on like that. Multiple brands offer Android smartphones, but Apple is the only one offering iOS. Comparison between these two is a natural but hottest topic among consumers. Both operating systems come up with something better now and then. Therefore, the competition has become so intense now. It's always questionable which one is satisfactory. Which one provides the best specifications? Questions like iPhone iOs vs. Android camera, storage, chipset, and price always arise.
Spoiler: iPhone or Android – which one does Bill Gates use?
In a recent interview, Bill Gates stated following
I actually use an Android phone, because I want to keep track of everything, I'll often play around with iPhones, but the one I carry around happens to be Android."

Bill Gates – Microsoft Owner
iOS and Android Operating Systems are both quite grown up now. Both have their strengths and weaknesses with their defined set of key features. So, both offer you something that others don't. That's why these operating systems keep giving an edge to each other with amazing specifications to be the consumers' favorite. People's preference for iPhone vs. Android depends on so many factors. It can be form factor, camera, price preferences, storage options, and ecosystem.
To make it easier to choose. We gave a detailed look at the operating systems of iOS and Android. We know you want to know if the iPhone or Android is better. To know the answers, keep on reading. This comparison does not discuss the rumored iPhone 13, as it is still a mystery.
iPhone iOS Vs. Android Price Comparison:
The first and foremost thing is iPhone vs. Android price. And we know that iPhone falls in the premium category. It's always like that. Apple always aims for the high-end market. It also leads sales over high-end Android phones, mainly in Western countries. So price issue is for consumers living in other parts of the world. Why is Apple pricier, and what it offers at that high price? Why doesn't Apple aims for the mid or low-range market?
No matter the best features a company provides, it's useless if you can't afford it. Apple can never beat the whole market share of Android phones, mainly because of its high prices. So, ultimately Apple loses the iPhone vs. Android price battle if you see it from one perspective. Moreover, in the case of the iPhone vs. Android battle, the storage expansion option and camera upgrades of the iPhone Pro add to the price much more than in the case of other companies.
But Apple is not aiming for the price battle at all. Apple aims for the premium market and the factor of exclusivity. It aims for the ecosystem, security features, and a closely-knit system where it has its app store and its bionic chip. Apple combines everything so well and makes all its devices so beautifully compatible. Apple almost forces you to go completely into its ecosystem if you happen to buy any one thing. If you have bought an iPhone, your next move would be to convert from a Windows laptop to Apple MacBook to keep things compatible. And that's how Apple drags you into buying other things, like its exclusive Airpods. And all these things come at a price tag.
Used iPhone or Newer Android smartphone
Since we have discussed iPhone vs. Android prices thoroughly, we'll ponder whether to buy a used iPhone or a new Android phone. There are so many companies producing Android handsets. That's why you have so many options to have a handset of your choice in your budget.
Whereas Apple is the sole producer of iOS, and they offer it at very high prices. You can get a handset like OPPO C5 or Samsung Galaxy A21s for as low as Rs in Pakistan. Twenty-five thousand would come at the cost of lower user experience or form factor.
On the other hand, if you want to own an Apple handset, you can't even buy a used Apple iPhone 7s at that price. So, would you prefer a newer, cheaper, or an older iPhone? Well, the war between iPhone iOS vs. Android depends on so many other things as well as the preferences of users. The bottom line is that, yes, iPhones are expensive.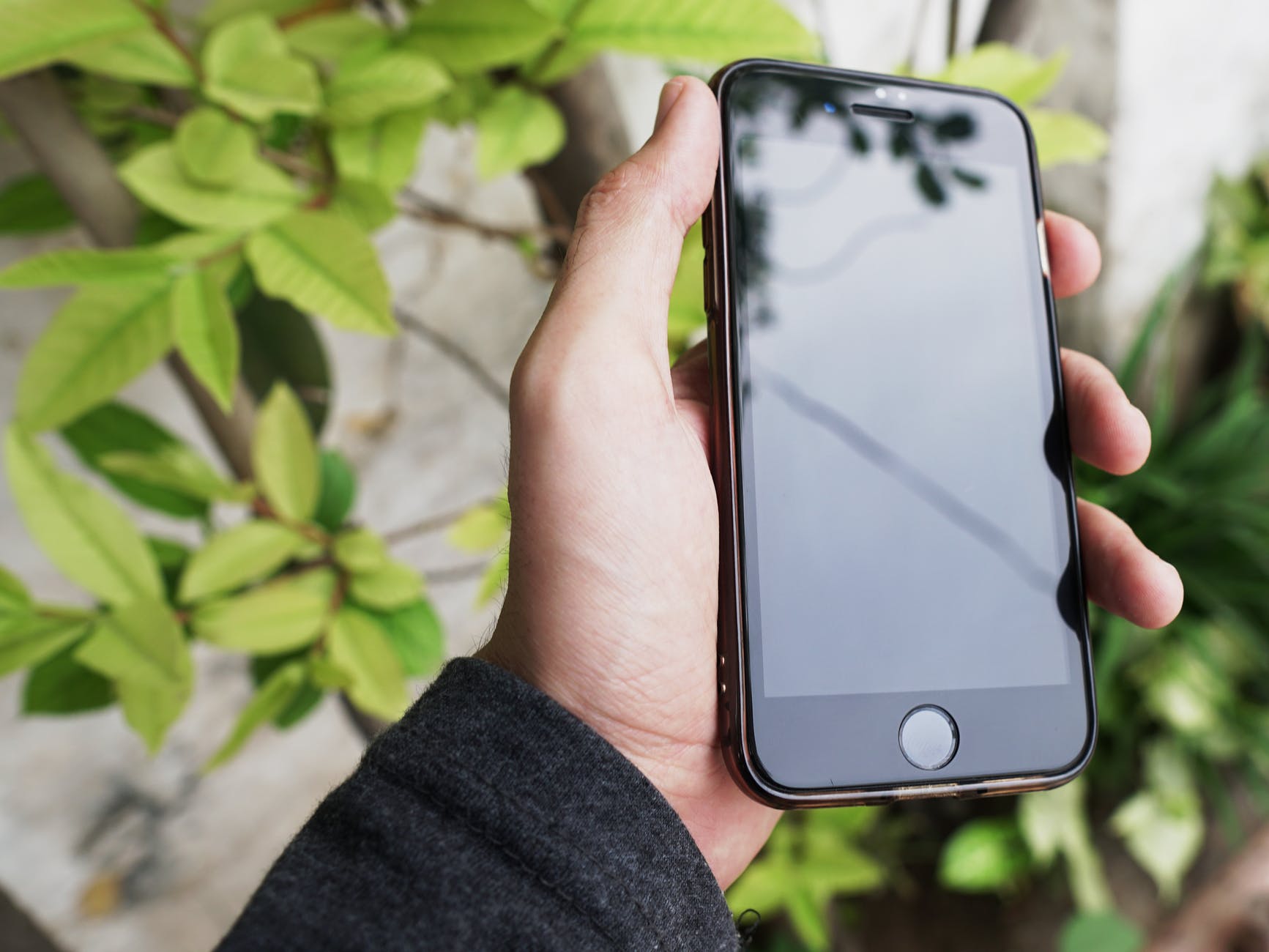 Talking further about iPhone vs. Android price comparison, let us tell you so many companies are producing Android handsets. There are many low-cost Android phones with better specifications under three-digit marks, like Google Pixel 4a. Whatever your budget is, you can always find something that satisfies your choice. But that's not the case with Apple handsets; they are always expensive and devalued less.
Apple only launches a model or 2 in a year targeting the elites. Just in case you want to know, Apple iPhone 12 series was the most sold unit by Apple this year and is continuing. And above all iPhone 12 Pro Max, which comes at a higher end, is the most sought-after. So price matters to lower-end purchasers. Higher-end will go after iPhone since it's a style and class symbol.
In a nutshell, if the price is a factor in your preference for the Apple iOS vs. Android battle, then you will opt for a lower-end solution, but read on to know if the camera, storage, and security features might tilt you towards a pricier iPhone.
iPhone vs. Android – which has better accessory options?
Hope you are clear about iPhone vs Android price comparison. Apple is a brand that plays better with the buyer's psychology. Let us start with handset accessories. When you buy a handset, you always wish to buy relative accessories to make it handy. So, if you are an Android buyer, you are sometimes out of luck. The handset's accessories will not be easily accessible even when you own an Android device from the biggest companies.
Apple's case, screen protector, car mounts, and other goodies are available in great variety with easy accessibility than Android. Let's not forget the variety of iPhone 8 to 12 accessories in the market. On the other hand, if you own an LG, pixel, or Oppo handset, don't even consider looking for them, as you will have hard luck.
I have recently used iPhone 8 and Pixel 4 as my daily motorist. I've discovered the lack of picks for Google's handset. Because I am the person who keeps on changing the handset cases to keep them fresh, on the other hand, I was pleased with iPhone 8 accessories as I could find them easily.
The factor for easy accessibility is the exclusivity of iPhone models every year. It's limited. On the other hand, Android smartphones are flooded by each company every year. And accessories manufacturers only aim for models that are selling well. Moreover, Android phones have less shelf life than iPhones, so iPhone accessories have been available for a long time in the market. You can rarely find a four-year-old model Android add-ons in the market, whereas iPhone 8 or even 7 series accessories are easily available.
Apple accessories are much pricier. Just take the latest AirPods Max as a case study. It's upward of 500 USD.
Apple iPhone 12 Pro Max vs.

Samsung Galaxy S21 Ultra – Battle of Giants – 2021
Apple iPhone 12 Pro Review – The bigger, the better!
S21 Ultra Vs. iPhone 12 Pro Max Camera Wars – Which One Takes Better Pictures
5 Best Android Smartphones Under

40,000 – 2021
iPhone has an edge over Android in the Apple ecosystem:
Apple made a better breadth of related products. Hence, it has created an ecosystem of advanced tech products. So, if you own an Apple handset, you can invest in an iPad or iWatch and vice versa, making it worthwhile.
Apple has successfully provided you with many elements that permit easy data transfer. If you have invested in Apple's ecosystem, you can conserve time and energy. Moreover, you will be able to carry your data easily. For instance, Apple enabled getting notified and responding to calls and SMS via smartwatch. On the other hand, calls on iPhone and web pages on Safari can effortlessly jump between iOS and Mac OS.
There are more examples; a universal clipboard enables copying text on one platform and using it on another. Moreover, a continuity camera lets you view and edit iPhone's captured snaps and scanned documents on Mac. You can also use the biometric authentication feature of your iPhone to purchase a Mac. Moreover, the effortless porting of iPhone apps to Mac OS is commendable. Apple's ecosystem adds to the price factor of the iPhone iOS vs. Android price war.
Android Ecosystem:
On the other hand, no Android ecosystem can beat Apple. Android has a huge gap to cover to reach Apple's height. Not even Samsung can provide the synchronization that Apple provide. Google is not returning though it's on the mission of chasing Apple. Microsoft's "your phone" app is trying to compete with the expert. It enables the Android user to read and respond to the notification via PC. Though the app is not as good as Apple provides, nothing is always better than something. Still, we conclude iPhone with Apple ecosystem is better than Android.
iPhone third-party Apps are more Reliable – Why?
I am a person who has switched between iOS and Android very frequently since they are in the market. So, I would rank iOS 3rd party Apps higher than Android because iOS Apps have always satisfied me, while Android apps disappointed me greatly.
Let me justify my point. The iPhone is better if we weigh Android OS vs. iPhone iOS third-party apps. The most liked Twitter app, tweet-bot 5, is available in iOS only. And if we compare it with Android's best Fenix 2, tweet-bot 5 will rank higher for a greater experience. Not only this, but iOS users can also enjoy BEAR composing blogs on Apple products. At the same time, finding such an efficient note-taking app on Android is hard. There is a long list of apps that launch earlier on iOS and run smoothly on iOS only.
The buggy and slow working snap chat on Android. The abrupt performance of favorite photo editing apps like Prisma is also quite annoying on Android. IOS apps always have better integration with the smartphone's core. Moreover, the IOS apps are smoother and sleeker than Android, like " wallet,". Undoubtedly, Google Pay is a bit." compatible, but it doesn't catch up with as many airlines as Wallet.
We know Apple licenses very few apps to launch on the Apple app store. This results in a very less variety of third-party apps. But it wins because of quality over quantity. All those few apps can give a better experience than app functionality on Android. So the app war is won for quality for Apple, and for quantity, Android wins. And our battle of iPhone iOS vs. Android continues to the next phase of bloatware, camera, and storage options.
iPhone iOS with no bloatware or Android with bloatware?
No matter where or what iPhone model you purchase. You will never encounter pre-installed bloatware while booting it up for the first time. That means it's free from all power or data-siphoning apps from the start. You never want this bloatware to wreck your handset behind the scenes, and it won't happen.
That's not the case with Android phones. If you purchase an Android handset, especially one by a carrier, you will be rewarded with bloatware. Even spending $2000 on Galaxy Z2 won't save you from seeing pre-installed software like CNN and Direct TV. Don't think about buying a budget handset because that can be worst with bloatware. You will find it heavily loaded by discount carriers.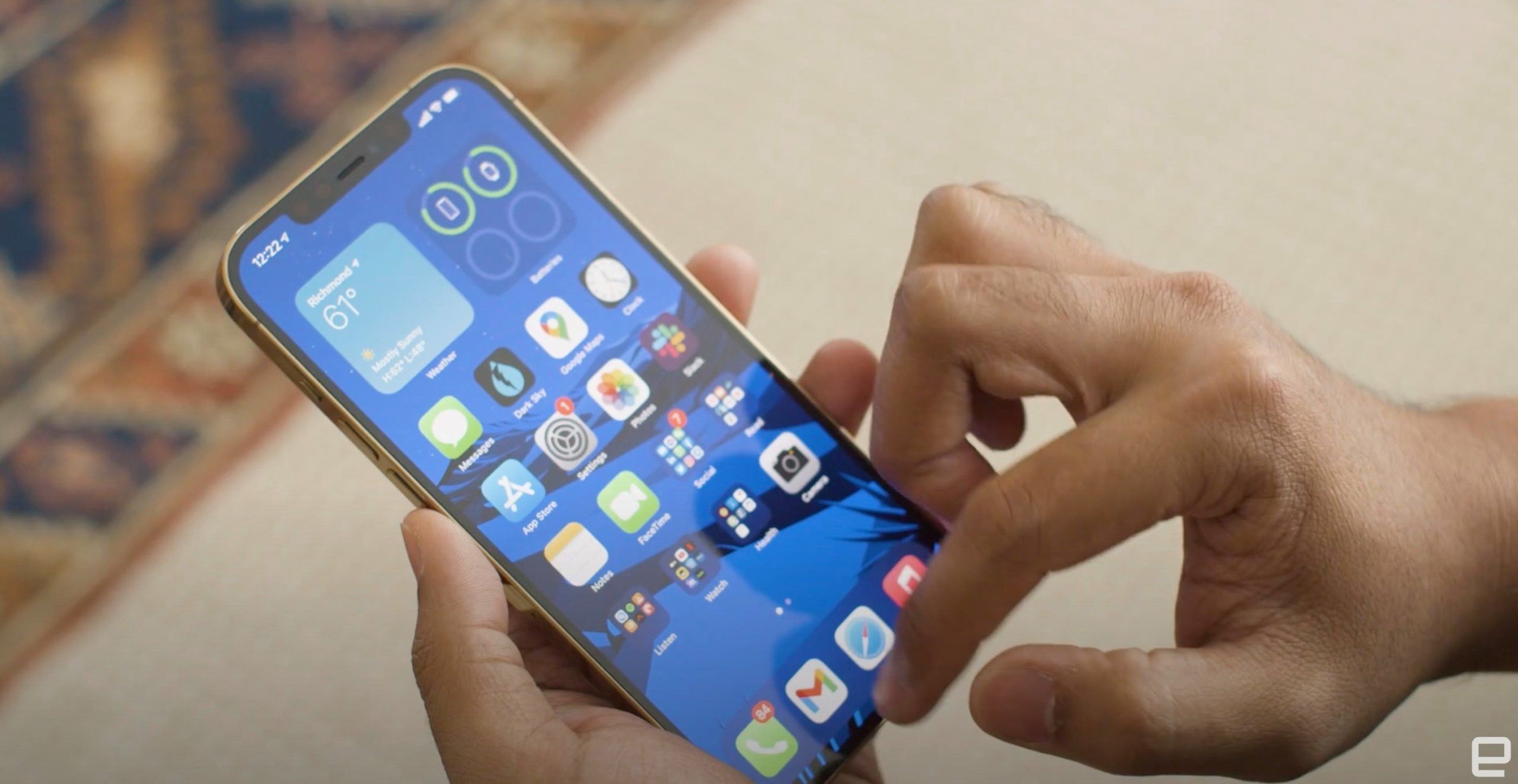 Well, it's not the case for all Android handsets. You can save yourself. If you purchase one of the best-unlocked phones without service approval, consider buying unlocked Pixel phones, which won't be bugged with third-party apps. On the other hand, most Android handset is always bugged with unwanted software. You can't even uninstall and avoid them. Still, the Phone is better off with bloatware than Android.
iPhone iOS vs. Android Software Update
Apple wins again in the battle of Android vs. iOS as it has the advantage of quicker software updates. We have not seen Android smartphones getting an update. Even if it happens, it doesn't happen very often. Android software update depends on many factors, like how expensive it is or its software support policy. This results in a periodic software update for Android phones compared to Apple. Samsung's higher-end models do get frequent updates.
iPhone owners don't have to mourn for an update. Because iPhones are supported with important software updates that last many years. For example, the iOS 14 update is available for even iPhone 6, originally launched with iOS 9 in 2015. Isn't that a relief?
Now consider Samsung Galaxy S6 released in the same year with Android 5.0 lollipop. Neither can it be updated with the latest Android software, nor getting any updates for years. Samsung stopped the update at 7.0 Nougat by unplugging the support. Even Nougat was quite late available on Samsung S6 while it was unveiled by Google 8 months before.
What's better than updating your iPhone software the same day asafterple launches a new update? At the same time, Android users can feel the pain of being left out without a software update, even on the latest phone model.
Is iPhone retail support better than Android?
When anything goes wrong, it's always better to have a professional handle your handset. And Apple provides you with professionals at the Apple store. Whether you need to get, your handset serviced. Perhaps you need a perfect protector installation without a nary bubble or speck of dust or an unknown glitch. Apple store is forever available to help you. Though some Covid related restrictions are there, that won't last forever. So, in this regard, iPhone is considered better.
On the other hand, Android lacks the facility to consider Apple vs. Android. If you are an Android user, you may not have the benefit unless you purchase a protection plan from the seller. Because if you need a new battery or screen protector, or you might need it serviced, you only have two options. Either ship it back to the manufacturer or get it done locally. In both cases, you will face trouble as one is time-consuming while the other is unreliable. So, you better consider this specific con of having an Android device rather than iOS.
iPhone iOS handset at a high price vs. Android handset at a low price:
Let's compare one of the most affordable Apple handset iPhone 12 minis, for $699, with Samsung Galaxy S20 FE; however, you must not have any ambiguities regarding iPhone vs. Android price comparison.
So, it would be best if you marked that iPhone comes with a 5.4-inch display. While Samsung, for the same price, with a smoother 120HZ refresh rate, comes with a bigger 6.5-inch screen. You will also get a telephoto lens and better battery life. You can also go for the least expensive iPhone SE 2020, costing $400, but that is outdated if you compare Android vs. Apple iOS prices and want a better camera and higher storage handset. It's time for Apple to lose because, here, Android is better.
iPhone iOS vs. Android Camera:
Most people choose to buy a mobile with the best camera. In this era of social media, phone photography has become an important element of peoples' social media life. People want to capture detailed images with better resolution and white balance with smartphones. We have noticed that most liked images on Instagram, Facebook, and Twitter result from smartphone clicks rather than DSLR. Let's see Android vs. iPhone cameras as to which is better and if iOS helps the camera's output.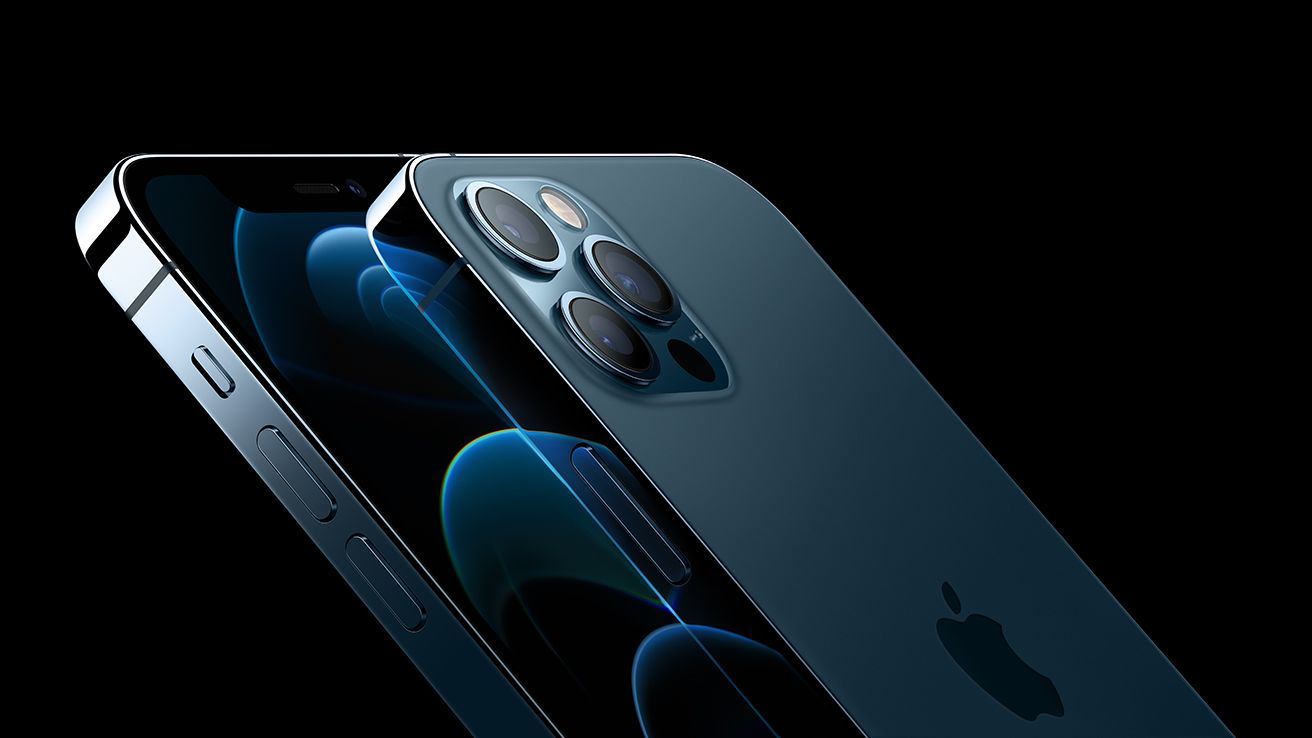 Apple iPhone iOS vs. Android camera is a hot discussion. We observed numerous comparisons of the Phone's camera with the camera of multiple companies of Android handsets. iPhone's camera is better than Android in so many ways. For instance, we compared the iPhone X camera and Oppo Find X camera side by side. No doubt OPPO Find X beats iPhone X, with 25X lens quality. Moreover, it captured an image in 6s seconds in low light, while the iPhone captured the same image in 13 seconds. But Oppo Finds iPhone's Amazing image processing software beat X as
the final image was somewhat better than OPPO.
iPhone 12 pro camera vs. Android Samsung S20 Ultra:
After that, we compared an iPhone 12 Pro camera with the Samsung S20 Ultra. We considered the iPhone camera better. iPhone clicked the image with better details of the element. Even it successfully captured the shadow of the tree trunk, better clouds on an overrated day. Samsung also clicked a more enhanced and better-quality image but failed to capture small details.
Moreover, the processor gave a somewhat artificial look to the image. However, the results differed once we compared iPhone 12 Pro Max with S21 Ultra. S21 Ultra beats iPhone 12,
Pro Max, hands down, in-camera comparison.
Shortcomings of iPhone camera:
There was only one shortcoming in the iPhone's camera. We observed very closely and discovered that the iPhone process the image on a bit cooler side. This results in warm colors looking warmer while the cool shade looks brighter. Another point we picked was that Android always initially features new lenses and photography options at a lower price. This lets you choose Android with a better camera at a lower price than the iPhone.
One of the best YouTube reviewers "Marques Brownlee" did a blind camera test. You will be surprised that the expensive iPhone 12 Pro's shot was ruled out by the Android $599 handset, One Plus 8T. Isn't it fascinating? Why did One Plus 8T beat the iPhone 12 pro max camera by 86% of user votes?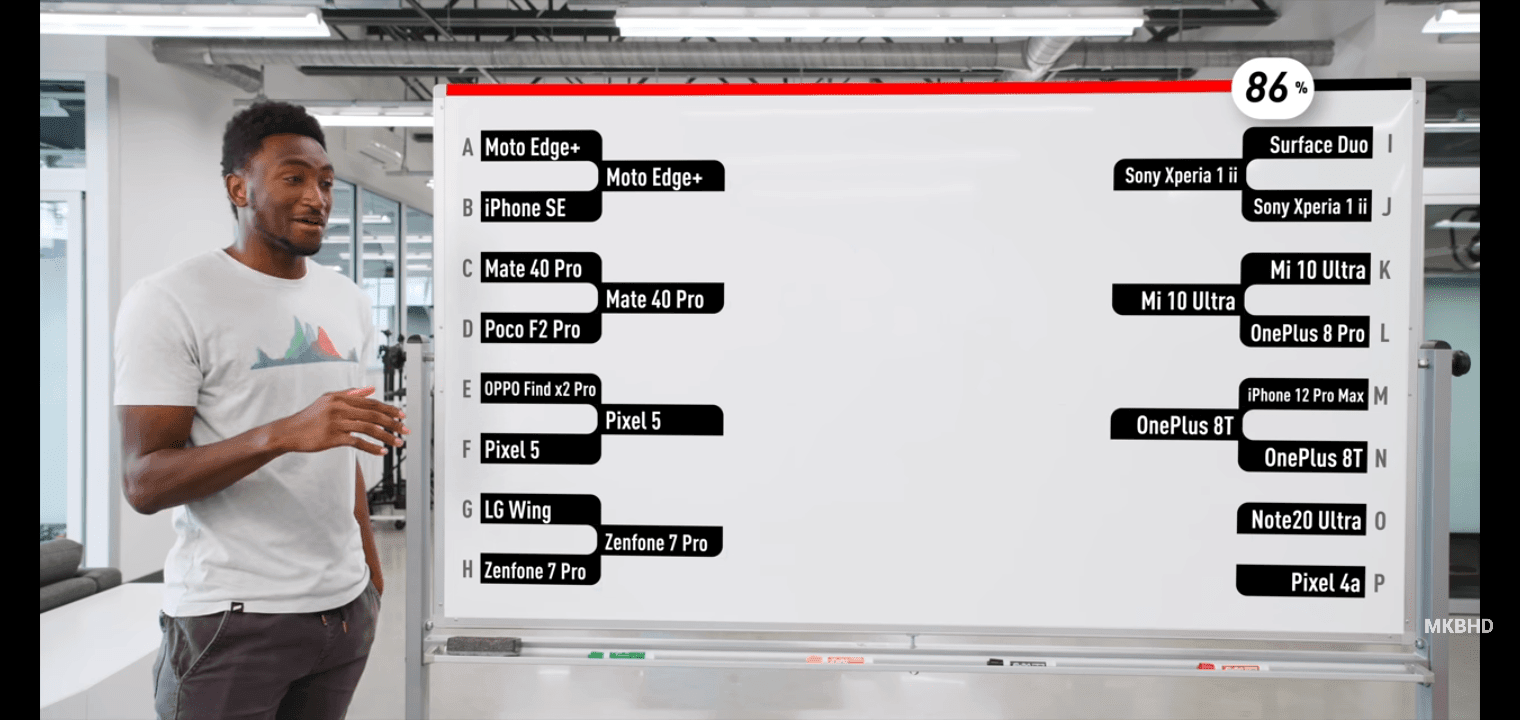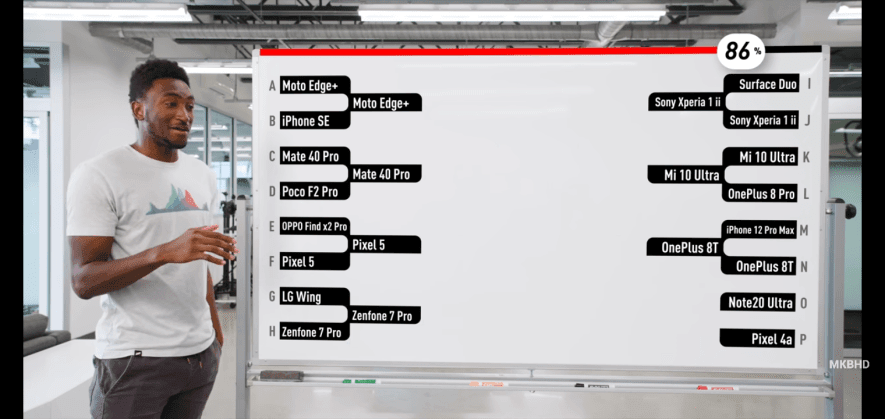 The result was like this because images captured by iPhone are processed at a cooler saturation. That means it will enhance the image of bright colors but over-saturate warm colors like orange. That's why when the image was captured by iPhone 12 Pro max and One Plus 8T, people voted for one plus 8T. Because it enhances the warmer shades, which results in natural skin tone; on the other hand, the iPhone gave an oversaturated Shade to a dark skin tone and a bluish tint to the black T-shirt, but this small problem cannot lead to the loss of the iPhone camera in the Apple vs. Android camera battle. Still, the iPhone camera is better. Do have a look at the image below.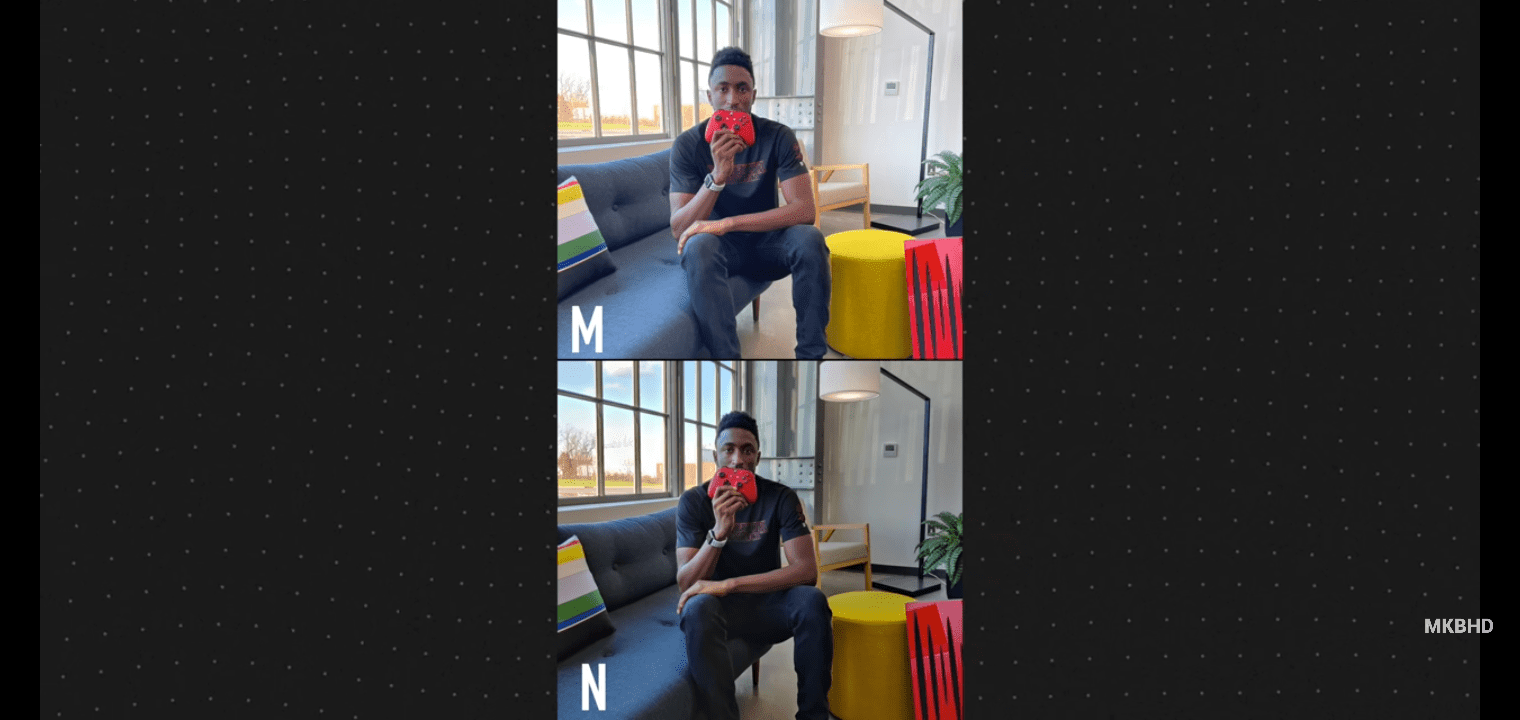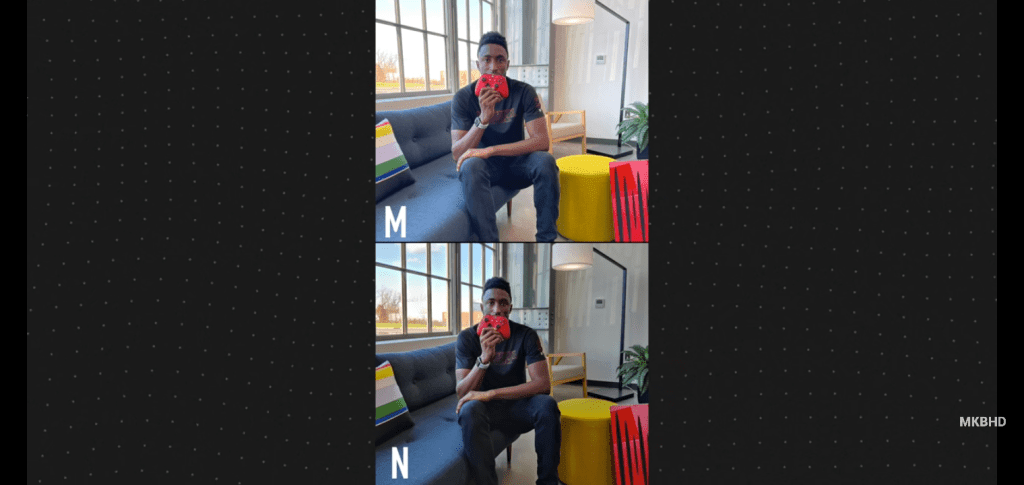 Android with better customization options:
IOS and Android have claimed multiple evolutionary steps in the era of technology up till now. Android has always been the device to offer multiple options to customize their Phone. Whatever home screen launcher with dynamic widgets you want to set up is your choice. Wherever you want to put your apps, or you want to put your apps in a drawer. It's all customizable on an Android phone. You can even change your Android handset launcher with a swap. This luxury is now available in iOS 14 but not as advanced as Android provides.
Furthermore, Android enables you to download the replacement of core services by a third-party app. You can switch your default web browsers, keyboards, media players, or messaging apps with your favorite third-party app. At the same time, you cannot enjoy this luxury smoothly if you are an iPhone user.
Many Android system software by certain phone makers offers extra features everyone loves. They allow you to create them according to your taste, hide photos in a password-secured folder, long screenshots, video recordings, and many more. Most people prefer Samsung's One UI or OnePlus' OxygenOS because of these extra capabilities in a comparatively cheaper handset.
iPhone vs. Android storage:
A smartphone with all amazing features but lacking sufficient storage is always disappointing. Apple users are always satisfied with its ample storage capacity (At various price segments). You can download as many apps, store as many images as possible, and keep all your documents on your Apple smartphone or in cloud extra storage. iPhone vs. Android storage war is somehow won by a dedicated in-phone storage option in an iPhone. However, Android offers the same storage options as an add-on micro sd slot with certain flips. It can slow down your Phone.
Furthermore, Android has also fulfilled this desire. There are so many smartphones offering sufficient space for you to use. It depends on how expensive your handset is or which company it belongs to. Because there are Android handsets with only 2GB/16GB space which is quite less to store large data apps. At the same time, so many Android and Apple smartphones offer sufficient 8GB/256GB storage but at a higher price. So, high storage will come at a higher price in the Android vs. iPhone iOS war.
Android Expandable storage
To help you with this, Android provides an additional storage benefit that Apple doesn't. So many Android smartphones offer expandable storage to keep your photos, documents, and apps too big for your internal storage to handle.
Android phones with audio jack
Android is quite user-friendly. So many smartphones have ditched the headphone jack to increase the smartphone's durability. But you can always find an Android device with a headphone jack to enjoy headphones. Because iPhone introduced wireless earbuds in 2016, it does not give your favorite audio device opening. This is not a big deal because the alternative is amazing. But so many people still love old-wired headphones.
iPhone secure file transfer vs. Android easy storage file transfer:
Android storage and camera might not satisfy you vs. Apple, but its data transfer will set you at ease. Smartphone with Android OS provides a very easy option to handle your handset file system. You must connect your device to a PC and drag and drop the file. That means all of your data can be stored locally. This will spare you from buying special cloud storage to store your data if you are out of storage on your Phone. Hence, here Android is better.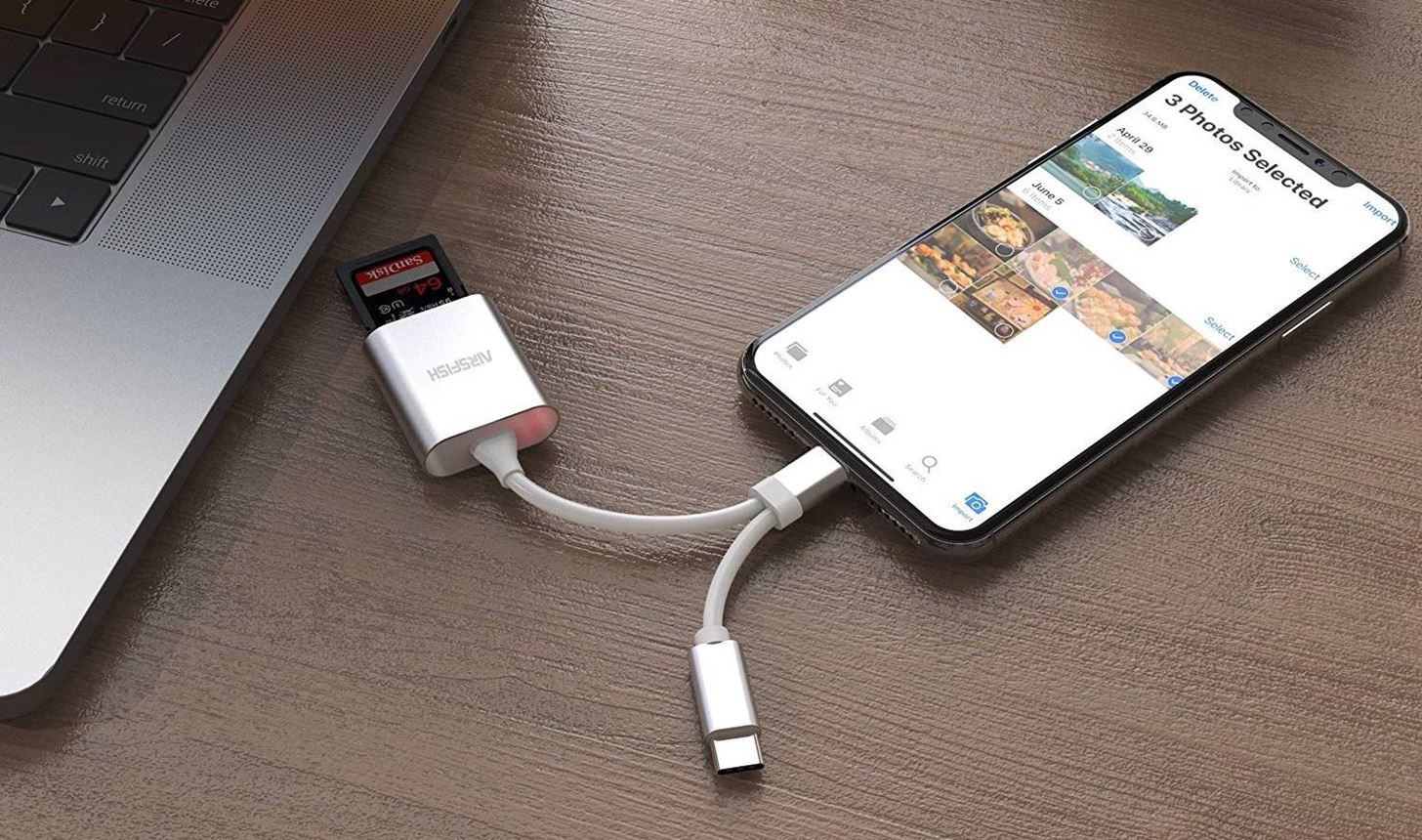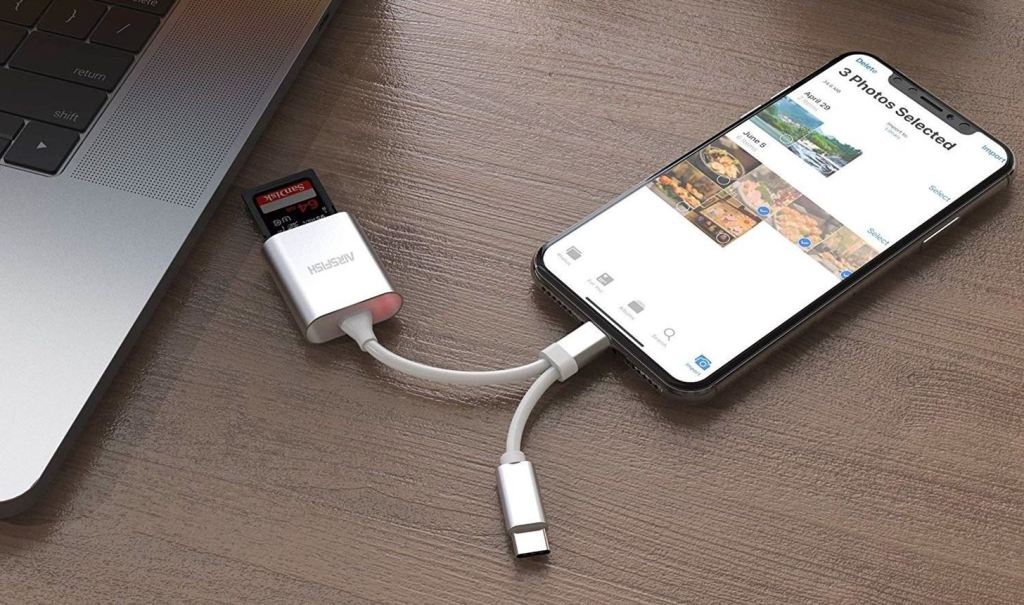 While it's not so easy in the case of the iPhone, you will have to connect your Apple device to your PC, log in to your cloud, and then you can transfer the file. Quite a lengthy process, right? But there is also a positive side; it provides you with security. That means no one can transfer your data without your permission. If you ever have an iPhone vs. Android storage comparison, iPhone will always be the winner. Moreover, with iPhone 13, you will get the Pro model with a variant of 1 TB storage.
Few Android handsets like Galaxy Note 20 even offer a special PC or display projection feature. This allows you to utilize and view your device in a desktop facility. We have another example of the Samsung DeX interface. These fascinating and helpful features can let your device function in replacement of a Chromebook or laptop.
While talking about file transfer, we should not forget the inflexibility of Apple devices because it does not have the facility of Bluetooth. Well, it's not so important now, but it had great importance in the past whenever a debate on iPhone vs. Android storage was raised.
Android with innovative features or iPhone quality features?
After a detailed iPhone vs. Android storage analysis, let's move to these devices' innovative features. Technology is advancing day by day. If we see the pace of both Operating Systems in adapting newer technology, we conclude that Android is scoring better in the battle of Apple vs. Android. Surely Apple offers quality products, but its pace is still slower.
So many companies are building Android phones, and it's quite surprising that they always beat Apple in bringing new technology at a fast pace. Android companies have created many innovative mobile accessories and specs before Apple.
Whether it's Wireless charging, fast charging, NFC, 4G LTE, 5G, OLED displays, in-screen fingerprint sensors, water-resistance, or multi-lens cameras – all were launched by Android first. Moreover, Android also left Apple behind with software breakthroughs like true multitasking, copy and paste and multiwindow support.
It's not like Apple software developers stayed back silent. They have beaten Android by quality. For example, iPhone X was not the first handset with a face recognition feature but the first to deliver quality in this feature. However, as many new innovative adaptations, Google or Android companies adapt, Apple is always a better quality feature provider.
iPhone or Android? Which should you choose?
We have discussed the pros and cons of both Operating systems (iPhone vs Android). Now you know which device will provide the specifications of your choice in a better way. At the same time, we have also discussed the price difference between both. Now it's your decision which one you would like to buy.
Having an iPhone is simply an amazing experience. Because Apple is a single brand that offers you iPhone, this iPhone vs. Android analysis proves that you will get better storage, a better camera, and no bloatware quality specifications in one handset, but that will not go easy on your budget. At the same time, Apple will keep offering you constant service support.
Purchasing an Android handset is a bit harder as you must choose from many options. While still, you can have larger displays, fast charging options, better battery life, and advanced lenses, and it all depends on how much you want to spend. You can also personalize your handset according to your preference with Android devices.
Must read our website reviews about Android and IOS handsets. It will help you choose the best Android handset for your budget. You can also find comparisons like Apple iPhone 12 pro max vs. Samsung S21 ultra. Follow us on Facebook, Twitter and subscribe to the website to stay updated.