Foldable display handsets have revolutionized the smartphone industry. Recently, Samsung has also launched its new foldable variant, Galaxy Z Fold 3 5G, and it is with us for a review. This time Samsung has massively improved the structural features of this new foldable handset. And we are here to give you a detailed in-hand review of the Galaxy Z fold 3 5G.
Galaxy Z Fold 3 Review – Display
Galaxy Z fold 3 might look similar to its predecessor but this phone is a bit smaller in every dimension. Furthermore, a whole 11 grams lighter. It supports two sim cards instead of one. While the company has made the strongest metallic outside from an alloy called armor aluminum.
They have reinforced every hinge movement for snappiness and rigidity. Moreover, it's the only foldable in the world with proper water-resistance of IPX8. The toughest gorilla glass victus is layered over front and back. While the inside panel has a new structure paired with a protective film that will bring 80% durability. However, the design of the handset is quite generic.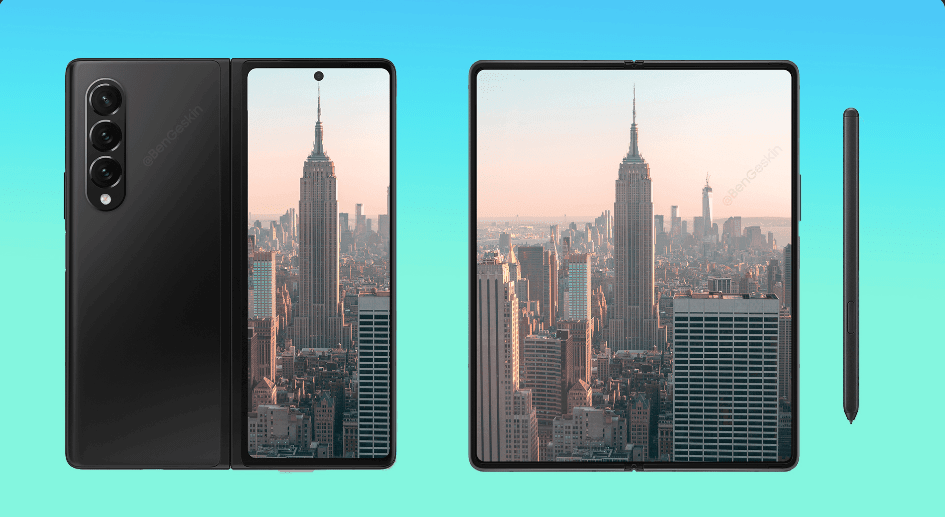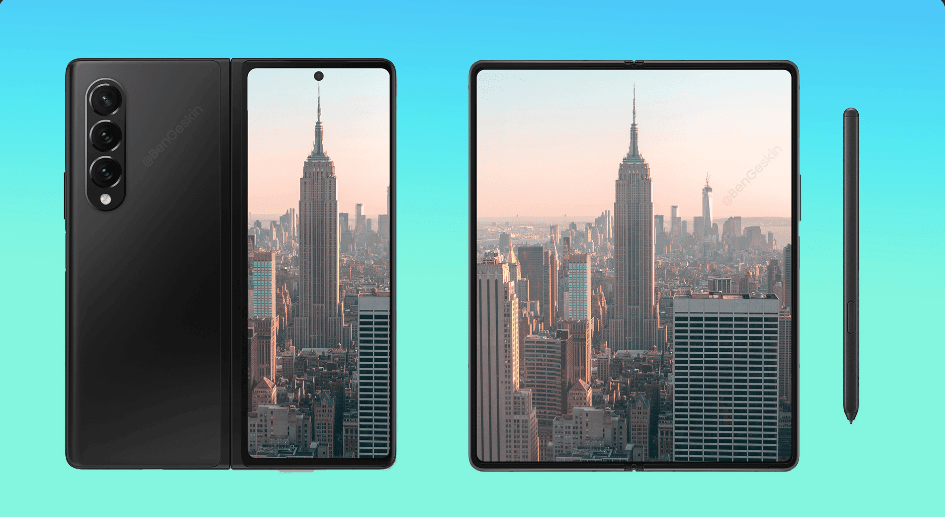 During the review, we found the display of Galaxy Z Fold 3 as arguably the most advanced display setup. The handset is having two panels – a 6.2-inch cover screen and a 7.6-inch infinity flex screen. Both panels support dynamic AMOLED 2x panels with a fast 120hz refresh rate.
Moreover, Samsung has also concealed the selfie camera inside the display under the Galaxy Z fold 3 screen, and its review was quite fun. The camera is invisible though it's not exactly invisible and you can spot it on the screen. However, it blends very well with the screen. From scrolling to playing games everything felt smooth. Moreover, the swapping between two screens is seamless. You can even set it to auto-shift your screen from the main display to the cover screen when folded.
Galaxy Z fold storage and software
Samsung has featured the Galaxy Z Fold 3 with 128 GB RAM and 256 GB powerful storage. While there is a powerful Snapdragon 888 chip that supports the handset. The most impressive feature of this phone is its software. Either its dual app usage or new app usage this phone has made it seamlessly smooth.
The bigger screen gives you condensed info, numerous thumbnails are viewable on YouTube, and a wider view of the browser. This is because Samsung has collaborated with Microsoft and Google to optimize applications only for Z Fold 3.
The software optimization alongside a powerful Snapdragon 888, easily places the smartphone in the best performance smartphones category.
With all these features this phone gives you the fastest experience ever. Samsung has also not limited the Galaxy Z fold 3 screen setting. As it gives you a LAB setting in the phone to customize the window sizes of every app. Whereas, multiple window view makes it multitasking too. As you can also stack your applications. The tech giant has also improved the taskbar making it more user-friendly. The mirrors screen feature also gives you the ability to mirror the full screen to cover the screen.
Price of Galaxy Z Fold 3
Finally, the most important thing to be enlightened about is the price of the handset. Unexpectedly Samsung is offering Z fold 3 for only £1599 which is £200 less than Z Fold 2 that cost £1799 last year.
So, you will need to spend only $1,799 US.SD /£1,599 for 12GB of RAM and 256GB of storage. While the handset having 512GB storage will cost you about $1,899 / £1,699 only. We already uncovered the story as to why it happened. And the culprit was Xiaomi which has become the biggest competitor of Samsung and is about to enter into the Foldable smartphones war.
Bonus: Samsung Galaxy Z Flip 3 review is out
Galaxy Z Fold 3 Battery
The fact that this Galaxy Z fold 3 5G is expensive than Galaxy S21 Ultra. Furthermore, the fact that this phone weighs equal to two phones and has a considerably weaker battery of 440 mAH makes me sad. Yes, you heard it right. This means that in terms of battery you are using a bad handset. It's equivalent to a $500 mid-range phone. Although fast charging of 25w is provided. Moreover, 11W of wireless charging and 4.5W of reverse charging options are present.
However, it's a fancy foldable phone. So, why not just use it in unfolded mode but this phone doesn't have a battery capacity to sustain that too. This is a tablet-sized display that now has the highest refresh rate. Moreover, 29% more brightness than the last generation. But all of this will be meaningless with a smaller battery. Disappointingly, this phone has a weaker battery than not just a bar phone but from the last year's z fold generation too.
And this is even sadder considering the fact that companies like Xiaomi and Oppo are really pushing the boundaries when it comes to battery capacity and charging. Xiaomi demonstrated the hypercharge technology of 200W and then used it in their latest stint of Mi Mix 4. Realme showed us their skills in Realme Flash and MagDart. Whereas Oppo flaunted a battery collision test to show the safety of their composite batteries. The least expected from Samsung was to increase the battery capacity.
Galaxy Z fold 3 S pen support
This time Samsung has given its foldable S pen support which gives it a new level. Those who are the fan of Samsung Galaxy Note 20, because of its stylus will love it.
As a bonus do check our take on Galaxy Note 20 vs Galaxy S21 Ultra to know that which one we like.
Bluetooth connects the handset with an S pen which makes your work a lot easier. You can easily jot down your notes while watching videos thanks to the multitasking window. Whereas the air command features allow you to close apps using the back of your S pen. The news came back in February this year that Z Fold 3 will have a S pen support and it will be a successor of the Note 20 Series.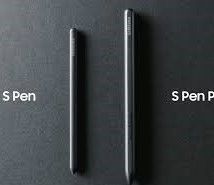 Furthermore, people who don't own a Galaxy Z Fold can also buy the S-pen pro edition separately. As this is compatible with all Galaxy devices. However, the one that comes with Galaxy Z fold 3 is the shorter version which is just 132mm long. Moreover, you will get the S-pen included as part of your purchase although, for a limited time only.
Now let's talk about the cons of wanting an S-pen. First of all, this is a limited-time offer and after that, you will have to buy it separately. Secondly, because it's separate, you are bound to use a special Samsung branded case to keep it with you. Thirdly if you want the Bluetooth features then you will have to spend more to get the S pen Pro. As it has its battery inside of it. But then that does not fit in the case it comes in its separate sleeves. Moreover, it has a USB port because you have got to charge it separately. As it's a separate item and won't be available after the launch period. So, half of the customers are not going to be considering it and that's a shame for the £1600 device.
Camera Review- the biggest fail of Galaxy Z fold 3
There are a lot of improvements that have come in smartphone cameras, recently. The super high resolution, large sensors, new forms of stabilization, incredible zooms, laser autofocus, etc. S21 Ultra really pushed the boundaries of the camera. The dual of the S21 Ultra vs iPhone 12 Pro Max camera was an epic one. Then Mi 11 Ultra came and showed some new dimensions. OnePlus 9 Pro gave some fight to the S21 Ultra camera as well.
But the bottom line is that S21 Ultra clearly is the winner of 2021 so far. Vivo X60 Pro Plus showed us that how good the stabilization system can be by using gimbals inside the smartphone. Then came the Oppo Find X3 Pro with the microscopic camera. And now the rumors of the S22 Ultra camera are all over the internet as to the next big thing. We were hoping the Galaxy Z Fold 3 to capitalize on the S21 Ultra camera system. But sadly it really did not happen.
But, the Galaxy Z Fold 3 has none of it. However, I am not saying that it's a bad camera. It somehow produces decent results. While they have added the coating on the lenses such that it allows 4% more light. Moreover, you can also use the rear camera for selfies. But sadly, this camera hardware is less capable than the base version of the Galaxy S20. Yes, disappointingly the Galaxy S20, which is half and a year older and costs half of its price.
How much would have cost them to add that camera system to what we have on 21 Ultra? Maybe, not more than £ 40. The under-display camera is only 4 megapixels. While you can tell it's noticeably less good than the normal 10 megapixels one on the cover. The shot from the inside screen camera is not pretty too. So, we are in a situation where we have to avoid using the camera feature as it's bad. This means you're avoiding the coolest feature that comes with a smartphone. Well, this shows that the implementation has been rushed. In short, Galaxy Z fold 3 5G is a nice upgrade. However, all these conflicting concepts leave us in an odd position.
Overall we can not include this high-end phone into our top camera smartphones of 2021 and that's a shame!
The Foldable King – Is it recomendable?

It's a cool handset, but who would I recommend it to? Well, it would need to be a user who has very deep pockets. The one who does not care too much about camera quality. The user, who is willing to also get and use Samsung S pen and the case to hold it. Who wants an even bigger screen than the already big screens on a current flagship. Furthermore, who is happy keeping a power bank ready if wanting to properly utilize that bigger screen. So, someone should have all these features before I decide to recommend the Samsung Galaxy Z fold 3.

Samsung is already leading the foldable phone market. Well, there is Huawei, but there is no Google play service. Furthermore, there is Xiaomi too, but they have only just released their first-generation product. While Samsung is out here dropping their third. So, I think Samsung's whole plan here is to just wait patiently for demand to blow up. While they keep making tweaks to their existing concepts and keep making exclusive partnerships with software companies. To just keep themselves at the top of the foldable market. However, I would love to see more companies getting in on this competition. This will put pressure on Samsung to bring out better. As of now, the Samsung Galaxy Z fold 3 5G is the new foldable king.
You Can also check the official Samsung website. Moreover, don't forget to follow us on Facebook for instant updates.