On 5th April 2021, Vivo X60 Pro Plus got launched in Pakistan. Here we have brought the Vivo X60 Pro Plus review, camera features, its specifications, details about its design, battery, and gaming performance. A flagship device, at a high price variant with camera performance as a sparkling feature. Vivo aimed at the high-end market with X60 Pro Plus.
The main highlighting features of the phone are the camera system, battery charging, and processor. Well, Vivo is back with a 2021 follow-up with tweaks to its innovative built-in gimbal stabilization(2.0) system and with the top-notch camera. Keenly reviewed Vivo X60 Pro Plus to help you find the perfect gadget to match your needs.
Price in Pakistan, Bangladesh, and India
In Pakistan, Vivo X60 Pro Plus is available at the price of Rs.129,999. The price in Bangladesh is B.D.T 66,000. X60 Pro Plus comes in India at the rate of INR 69,990 only.
Vivo X60 Pro Plus Review – Unboxing and Display
The phone comes inside the square box. Box contains a matte frosted hard case, sim ejector tool, USB C to USB A cable. Furthermore, it has a 55watt flash charge adapter and USB C earphone along with the extra ear tips and a USB C to the headphone jack. That's everything you get in the box.
The phone comes with a 6.5inch full HD plus AMOLED screen with a 120 Hz refresh rate. Additionally, there is 256 GB of storage, and the top-spec UFS is 3.1 and 12 gigabytes of RAM with an innovative feature called extended RAM which uses idle storage space as extra RAM. Furthermore, this phone has full HD+ resolution that means it manages to keep images reasonably crisp despite the fact that you have got a fairly spacious panel and chunky or poppy colors. Moreover, the phone has a sharp contrast with natural-looking colors.
Vivo X60 Pro Plus Review – Color and Variants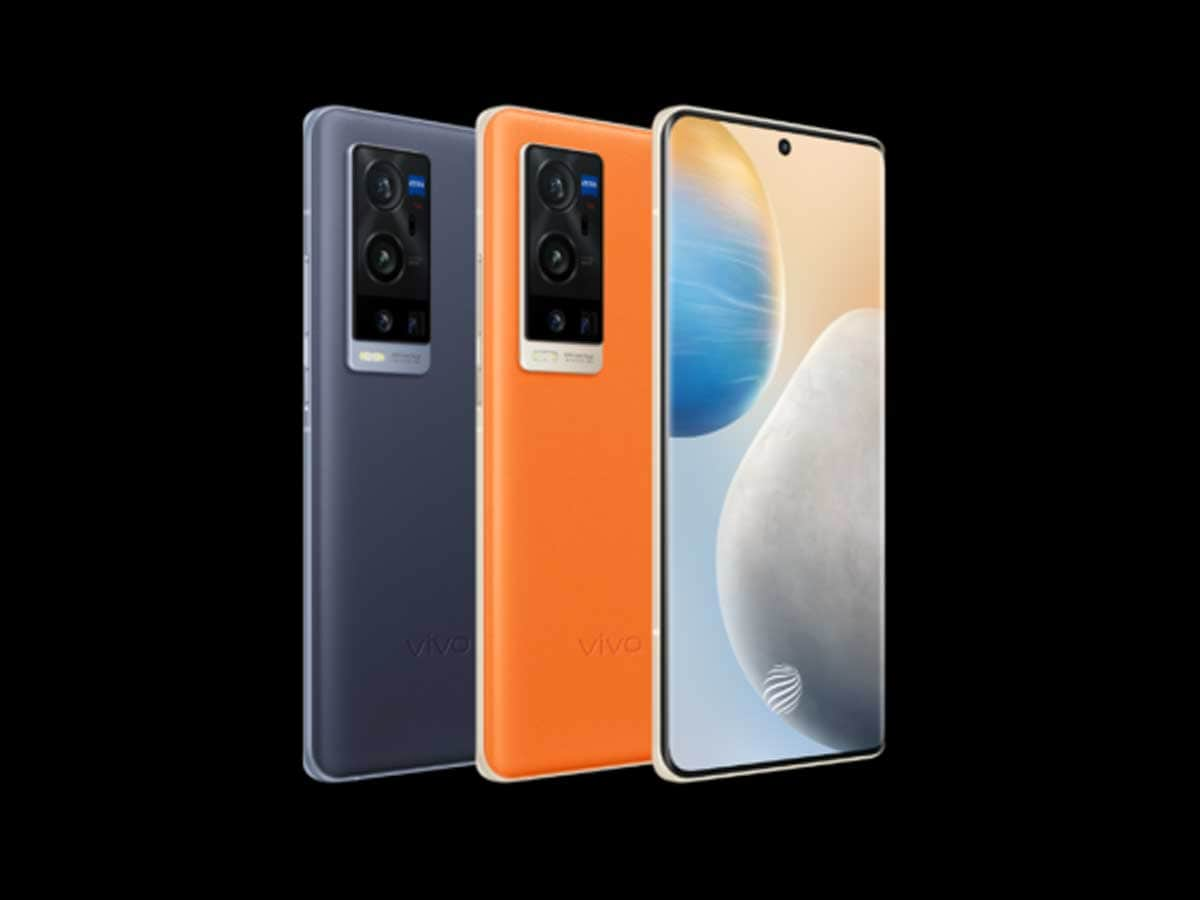 Last year, X50 Pro Plus came in a camel brown color but this year X60 Pro Plus comes in emperor blue. Basically, this color is more of a dark gray with a hint of blue. Back is vegan leather as an alternative to glass. This color mostly looks black until the light sort of strikes it and then it's very very dark blue. A simplistic and yet elegant appeal to its leathery texture can be felt. Overall Vivo X60 Pro Plus design is good and we will talk about it in detail in the ensuing para.
Vivo X60 Pro Plus Review – Design
Ever since the launch of Vivo X60 Pro Plus, everyone talked much about its breathtaking design. The re;eased photographs of the cell phone made it look very blue. However, it looks nearer to dim in person. Toss in the metal casing and curved base, and you will not confuse it with a budget gadget.
Additionally, I also loved the smartphone's finished power button. This implies that you can without much difficulty, differentiate between the power and the volume rocker. Something else, it is really thin and light.
Vivo X60 Pro Plus will wobble once on its back due to a camera bump. And the camera wobble on its back is a new normal these days. May it be iPhone 12 Pro Max or S21 Ultra. This happens even with the included plastic case attached to it. Another minor burden because of the size of the camera bump is that your forefinger periodically lays on it, compelling you to be aware of how you hold the cellphone now and then.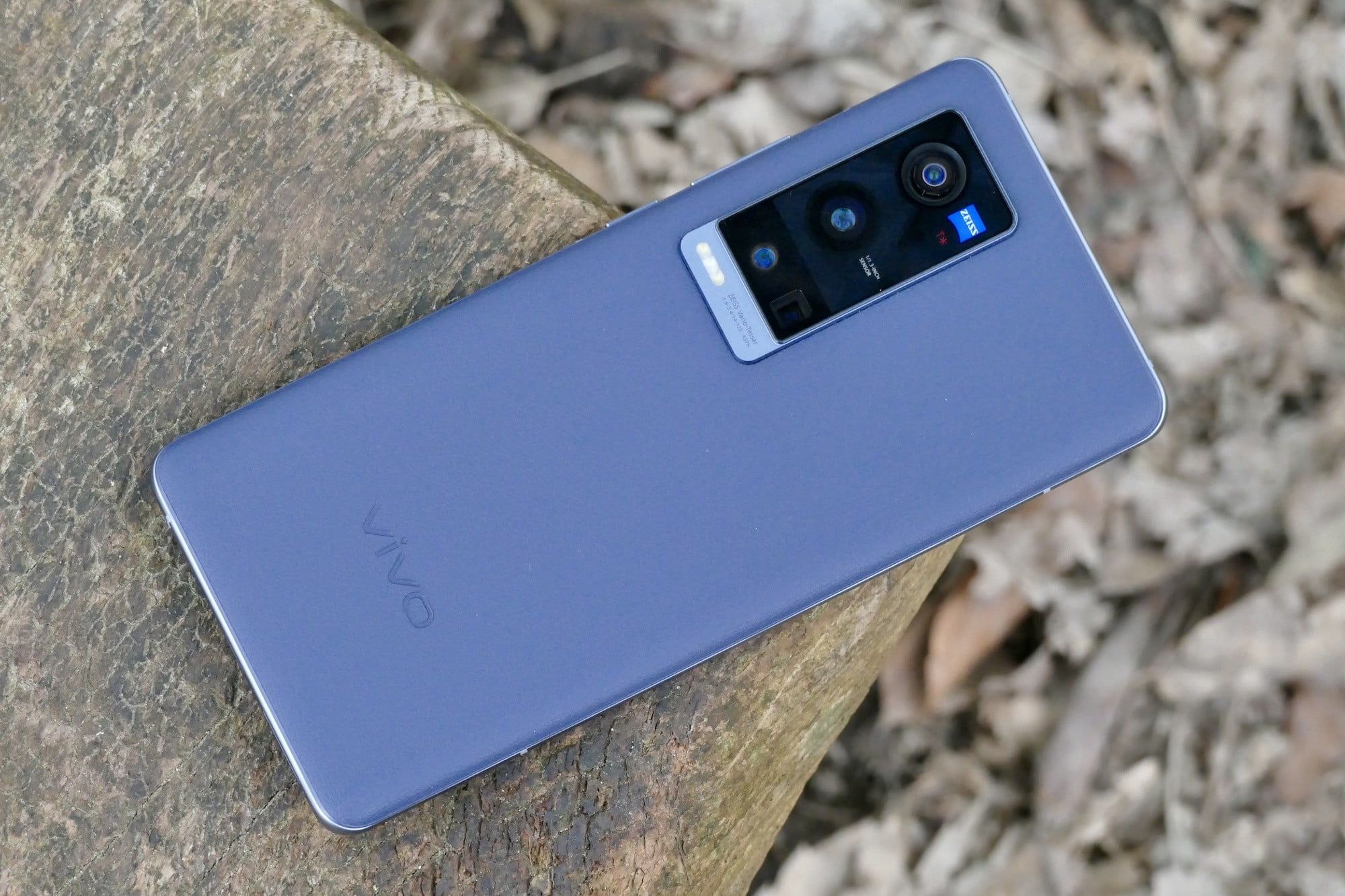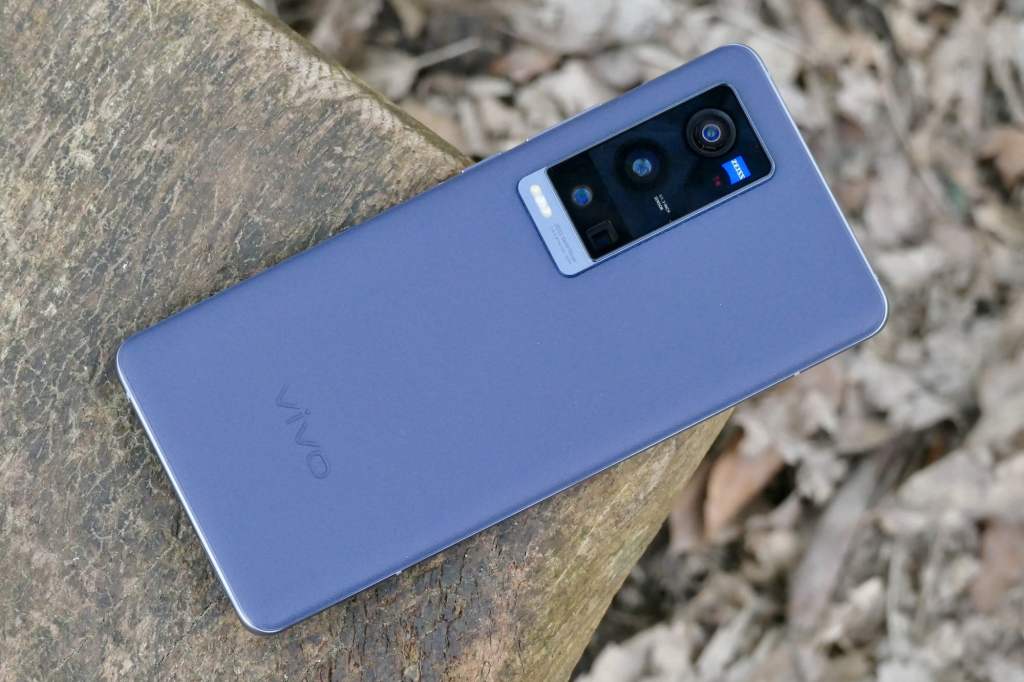 Well, this phone still looks smart indeed and certainly looks more like an executive smartphone if we don't count the camera bump. A slight objection I have about the size of the camera bump is that it impedes how I typically hold a cellphone and this is one major downside to the phone's design. Plus, I needed to change my grip a little bit. Furthermore, this phone is nice and resistant to scuffs and greasy marks or spots.
Read: iPhone Cheese Grater Design
Shape and Back Desgin
It has the exact shape as the previous year's models. The only change at its back that can be noticed is a camera bump at its back. the Vivo X60 Pro Plus arrives in a dimension of 158.6 x 73.4 x 9.1 mm and it weighs 190.6 grams. It upholds Dual SIM and the resolution of the display is 1080 x 2376 pixels. The X60 Pro Plus has a stylishly satisfying faux leather back finish that gives it a superior vibe. It doesn't have a fingerprint magnet or fragmenting magnet with a glass design.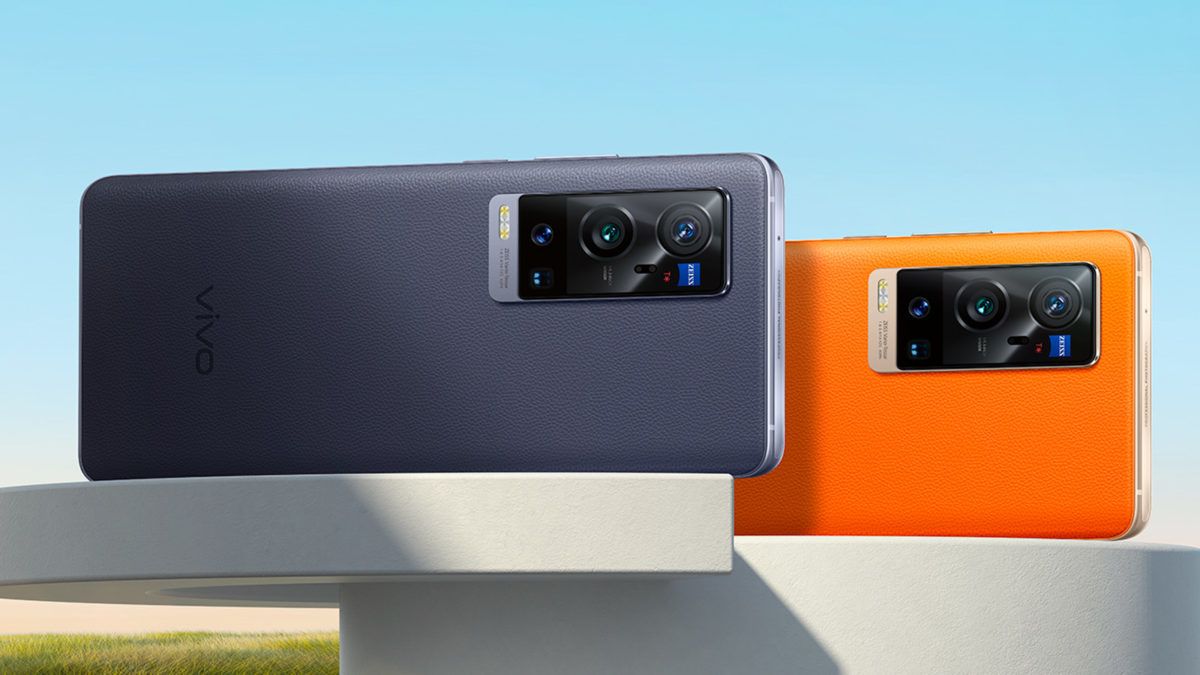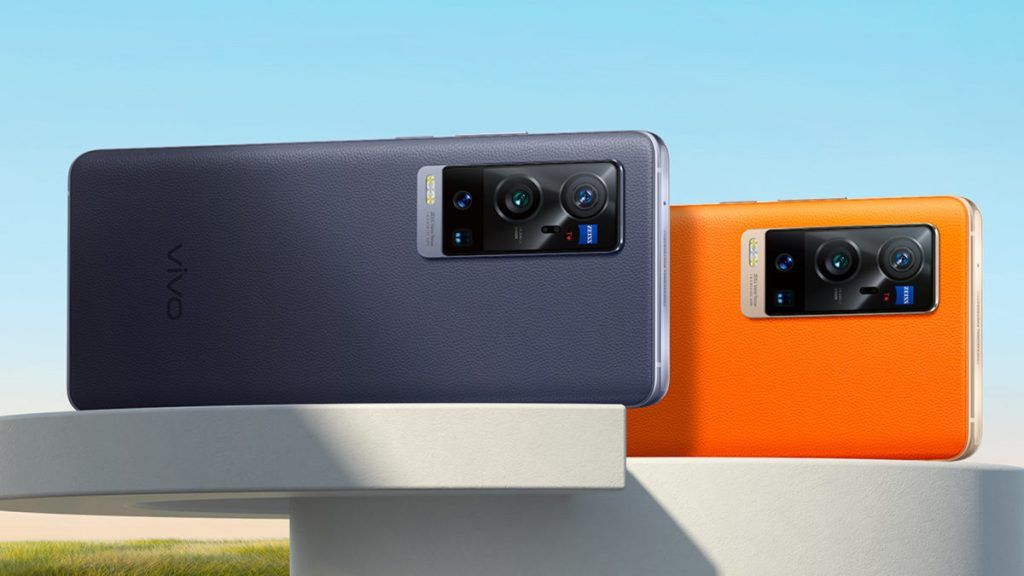 Moving further in Vivo X60 Pro Plus review. It has all the usual ports and ports. Moreover, it has a textured feel on the power button, so can be easily distinguishable. That's something really impressive. In addition to that, it has a type c port and speaker unit down at the bottom.
If you do not tell the price and the other person doesn't know the brand, still people would assume Vivo X60 Pro to be a high end mobile, and that is what, design is for. To give you a lavish and classy look.
Vivo X60 Pro Plus Review – Specifications
Vivo X60 Pro Plus has dual-SIM (Nano), it runs Funtouch OS 11.1 and is based on Android 11. It includes a 6.56-inch full-HD+ AMOLED display with a 240Hz touch sampling rate and a 120Hz refresh rate. Vivo X60 Pro+ is fueled by the Qualcomm Snapdragon 888 SoC and accompanies 12GB of LPDDR5 RAM, alongside 256GB of UFS 3.1 capacity that isn't expandable.
| | |
| --- | --- |
| Dimensions | 158.6 x 73.4 x 9.1 mm |
| Weight | 191 grams |
| Build | Glass front, eco leatherback, aluminum frame |
| Screen Size | 6.56 inches |
| Resolution | 1080 x 2376 pixels |
| Internal Storage | 128GB 8GB RAM, 256GB 12GB RAM |
| Card Slot | No Card Slot |
| OS | Android 11, Funtouch 11.1 |
| Chipset | Qualcomm SM8350 Snapdragon 888 |
| Main Quad-Camera | 50 MP, f/1.6, (wide) + 8 MP, f/3.4 (periscope telephoto) + 32 MP, f/2.1 (telephoto) + 48MP (ultrawide) |
| Selfie Camera | 32 MP, f/2.5, 26mm (wide) |
| Battery Type | Li-Po 4200 mAh |
| Battery Charging | Fast charging 55W |
| Color Variants | Orange, Emperor Blue |
| GPU | Adreno 660 |
| CPU | Octa-core |
| USB | USB Type-C, USB On-The-Go |
Vivo x60 Pro Plus Review – Specs
Vivo X60 Pro Plus Review – Camera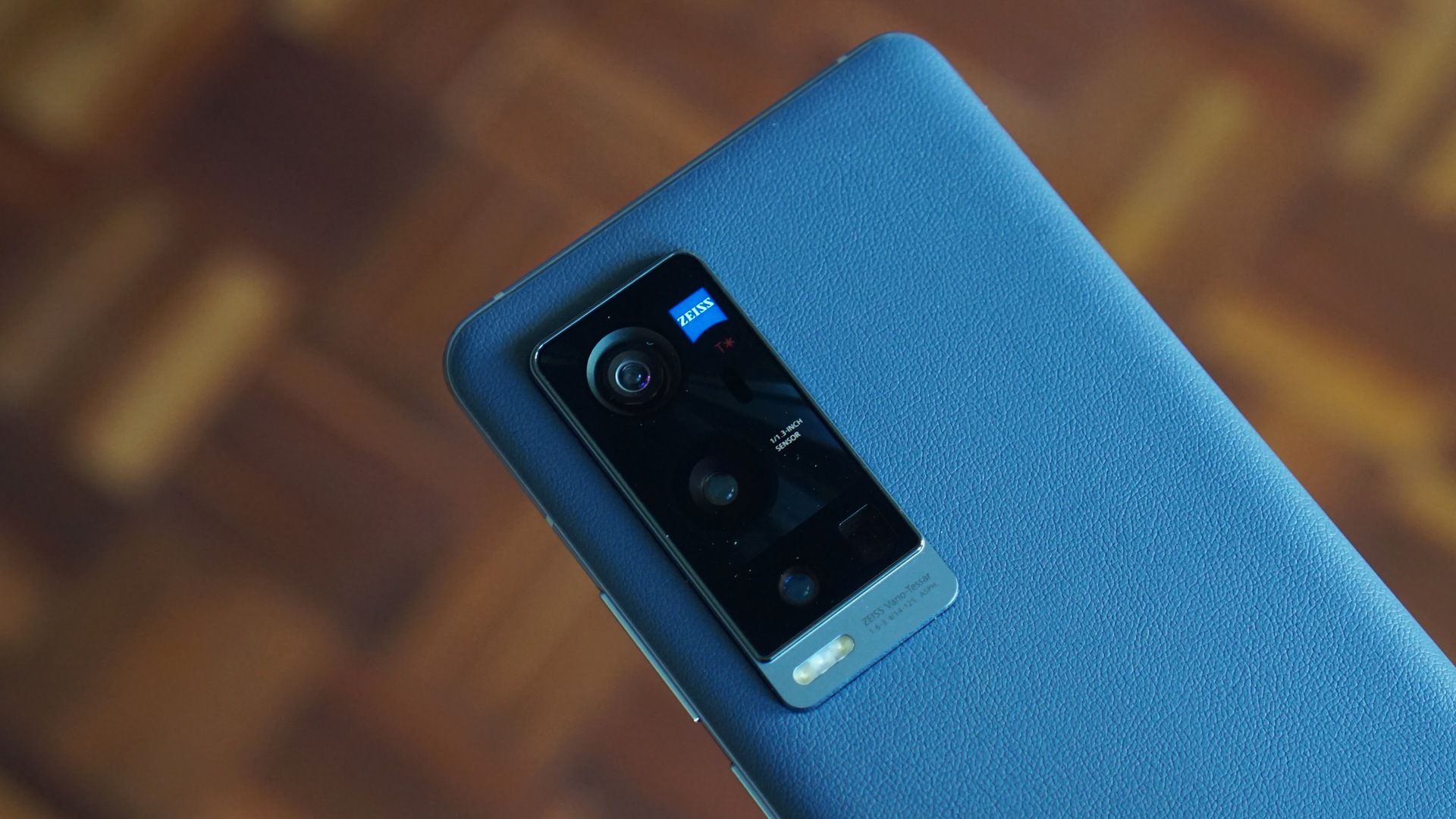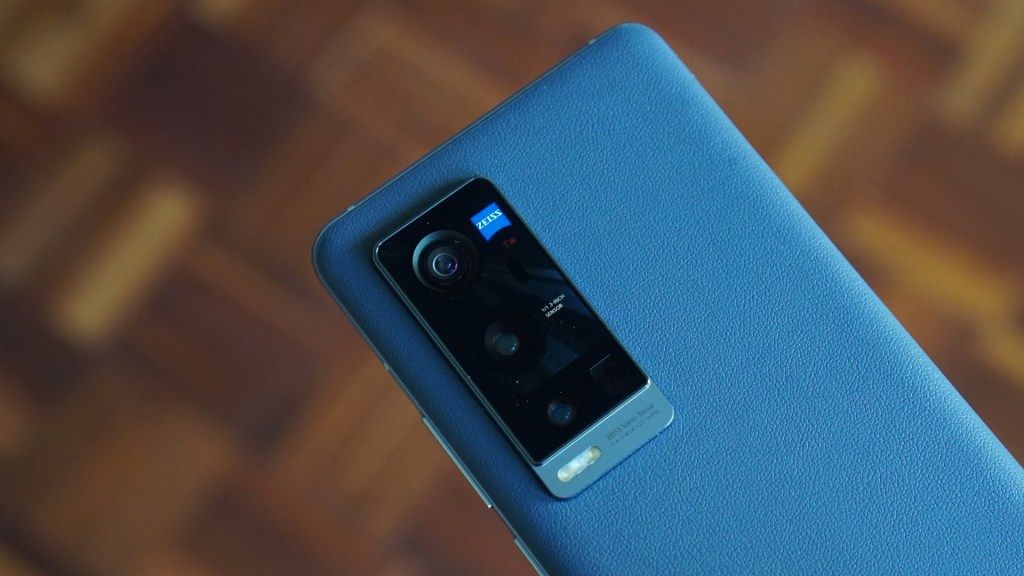 The Vivo X60 Pro Plus camera module has a straight line that seems really executive. How about we start by clarifying the gimbal camera framework. Vivo X60 Pro Plus's camera design is so classy.
Break down of quad-camera set-up of Vivo X60 Pro Plus are; a 50 MP (wide) with a Samsung GN1 sensor + 8 MP (periscope telephoto) 5x optical zoom + 32 MP (telephoto) + 48 MP (ultrawide). On the front side, there is a single camera consisting of 32 MP (wide).
Furthermore, unlike last year's Vivo X50 Pro, whose gimbal system supported the main 50MP main camera, the Vivo X60 Pro Plus camera has a 48 Megapixel f/2.2 aperture Ultra-wide camera with a gimbal system and a 114-degree field of view.
A 32 Megapixel Portrait camera with an aperture of f/2.08. Another one is an 8megapixel telephoto camera with 5x optical zoom and up to 60x hybrid zoom. Its cameras are up to snuff and indeed legendary cameras. Vivo X60 Pro Plus's gamming and battery performance are yet additional appealing aspects.
The pictures are sharp and clear. it can easily qualify for the best camera mobile of 2021. We already did a comparison of the cameras of OnePlus 9 Pro with S21 Ultra. We are sure to pitch the Vivo X60 Pro Plus camera against s21 Ultra and will bring the review soon.
Sparkling Feature- Camera that you can't beat
Gimbal is going to compensate for the various shakes and things your hands do while capturing. We can shoot up to 8K videos. In addition to that, we can capture slow-motion as well with tremendous resolution and have the hybrid zoom-in up to 60x option. The front-facing camera has a punch-hone style, located in the center of the phone.
The Vivo X60 Pro Plus's camera arrangement is one of the uncommon events where every sensor tackles their work competently. Many smartphone manufacturers have partnered with camera or lens companies to tout improvements to their camera systems. An example is Oneplus partnership with Hasselblad. Most of the time this partnership entails some sort of software cooperation more than anything else and it's just a marketing ploy to leverage each other's brand. In the case of the Vivo, it's more marketing too. The lenses on this phone have a Zeiss T coating.
Its lens is good at removing artifacts and reducing reflection and there's also a portrait mode called Biotar. Basically, Biotar mimics the rotational bokeh. Vivo's gimbal camera framework is a super scaled-down variant of that. The mini camera lens is mounted on top of a raised framework. On the off chance that I take a gander at the gimbal camera and gradually slant the phone around, I can see it move quietly. Due to the enormous sensor, the camera catches a lot of subtleties of course. So colors are more precise yet vigorous, even in marginally more obscure conditions. A few pictures experience the ill effects of over-sharpness. However, a software product update could fix it.
Vivo X60 Pro Plus Review -Speakers
Let's move towards its audio. As for the audio, well suddenly it is just a mono speaker setup. The Vivo X60 Pro Plus is actually a tad louder than the standard Pro. Although once you get to that maximum volume on the Plus, the clarity is not quite so great. Concerning sound, the cellphone packs a single bottom-firing speaker that gets wonderfully loud enough for podcasts. Nonetheless, the absence of sound system speakers and the way they tend to be stifled by putting your hand over it are clear disadvantages to this arrangement.
Vivo X60 Pro Plus Review -Software and performance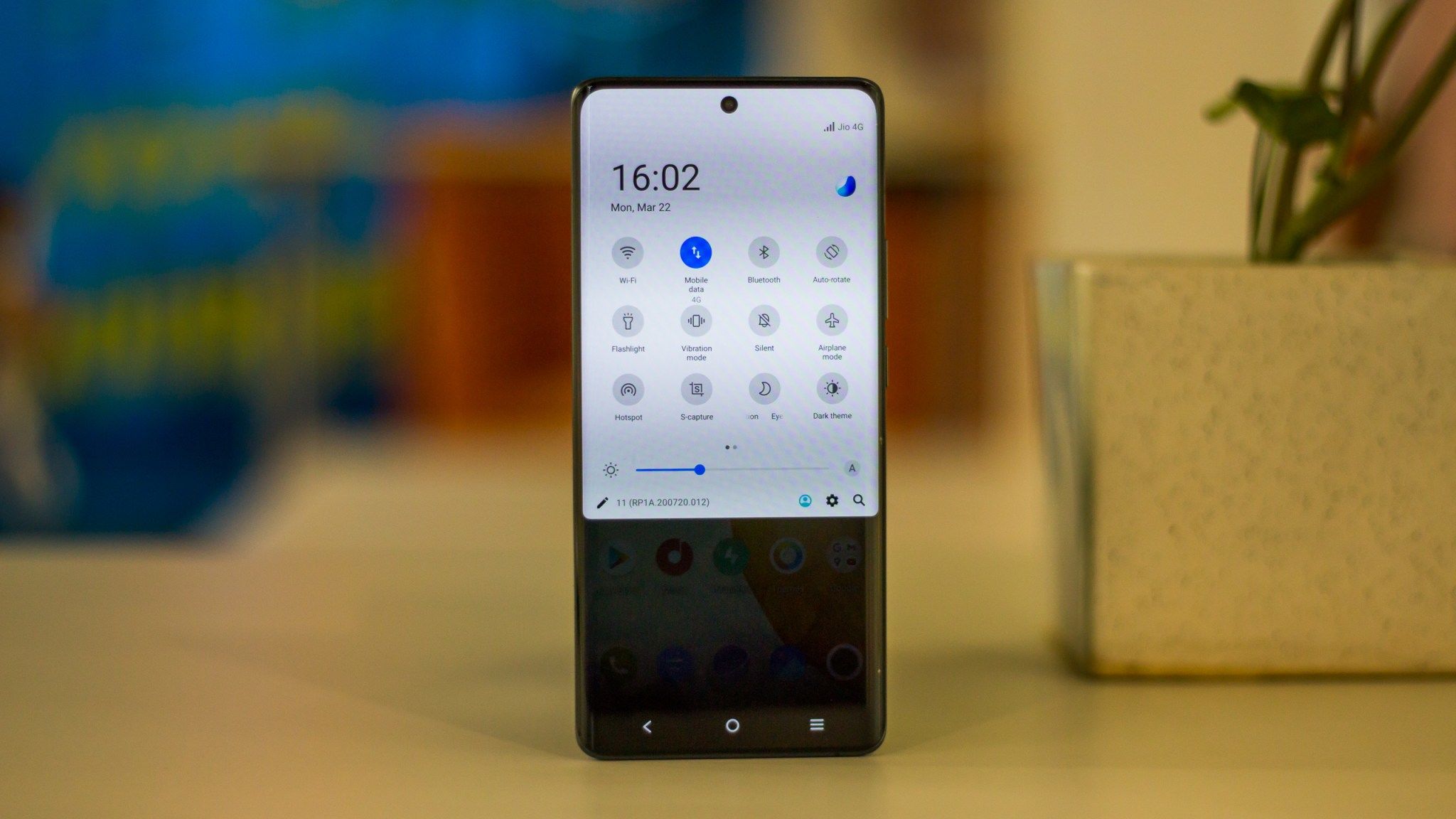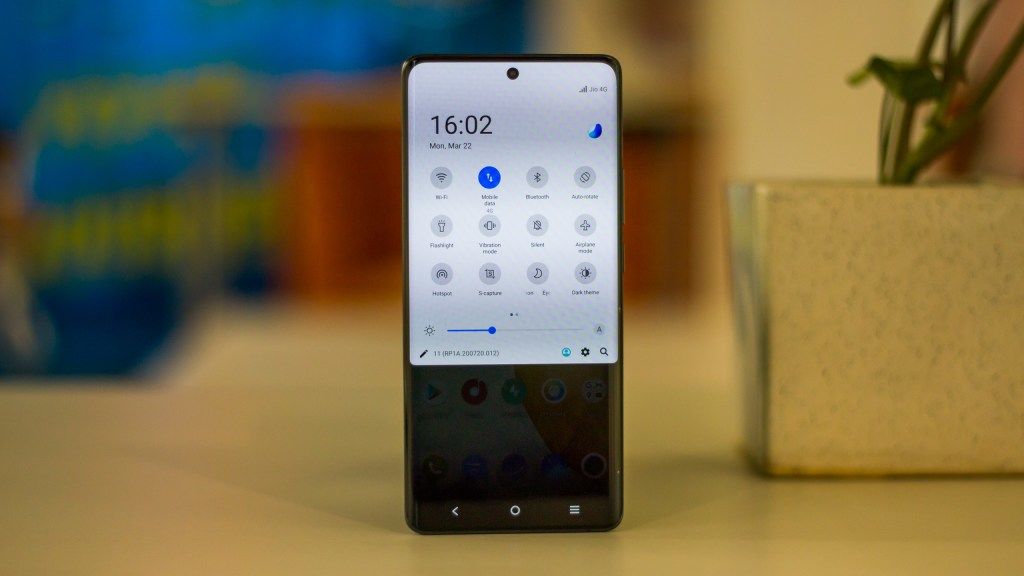 Speaking of the specs the smartphone is really fast since it has the chipset of Qualcomm Snapdragon 888 so, yeah performance is upgraded though. Qualcomm's Snapdragon 888 SoC is the fastest in the Android cellphone world right now. So it makes sense that the performance ought to be smooth. Furthermore, this phone is basically coupled with 12GB LPDDR5 RAM and 256GB (UFS 3.1) ROM. Moreover, this phone has ultra performance.
This phone is powered by the latest, freshest Android 11 with the fun touch launcher slated on top of that to add all kinds of bonus features.
Additionally, this phone has a swipe navigation gesture. You shouldn't experience the effects of any issues with regard to general performance. Vivo X60 Pro+ launches applications instantly, performing various tasks is an energetic encounter plus scrolling doesn't yield any judder. The possible time you'll experience such a hanging is the point at which you're taking full-resolution 50MP photographs. I likewise evaluated an assortment of Android games like Nascar Heat, Genshin Impact, and Call of Duty Mobile.
These all ran at a liquid speed with just an intermittent casing drop in Genshin Impact. Specifically, Nascar is a significant exercise for some, cellphones inferable from the enormous field of cars on-screen and I must say the performance was smooth all through.
Vivo X60 Pro Plus Review -Hardware
This phone has a fast refresh rate of 120 Hertz. They max out at and you can actually keep them on the smart switch feature which will scale between 60 and 120 Hertz depending on what app you use and what you are actually up to. Additionally, a fingerprint sensor built-in onto the display that seems perfectly accurate or responsive. Furthermore, this phone has 12 gigs of RAM and 256GB of internal storage.
The Vivo X60 Pro+ is the organization's most competent cell phone to date with a Snapdragon 888 chipset and a beefier camera framework. X60 Pro Plus has a main sensor which is a 50MP 1/1.3″ Samsung ISOCELL GN1. Also, we're very much familiar with from a year ago Vivo X50 Pro+. The ultrawide camera utilizes a 48MP IMX598 sensor and highlights the gimbal stabilization framework. This was about the hardware of the Vivo X60 Pro Plus now let's talk about its gaming and battery performance.
Vivo X60 Pro Plus Review – Gamming Performance:
The Game Mode of X60 Pro plus is one of the cool features to turn on 4D vibrations, and the Eagle eye mode enhance colors and makes it easy to spot your enemies. Vivo X60 Pro Plus enhances its gamming performance by using the power of SD888 chip to actually run a windowed version of an app. Super Mario Sunshine, F-Zero GX, and Metroid Prime in Dolphin ran smoothly at a playable pace every time.
Trust me on this, that X60 Pro Plus will never disappoint you in terms of performance of anything, it will soon be device of choice. Without breaking a sweat the phone can handle everything.
However, the phone gets hot when you go heavy mobile gaming. Not that it starts affecting the gaming performance in any way like for example I never experienced any lag while gaming, but it only gets heated. The phone gains 9-10 degrees in temperature and drops a certain percentage of battery as well if you run the Antutu 5-minute benchmark test.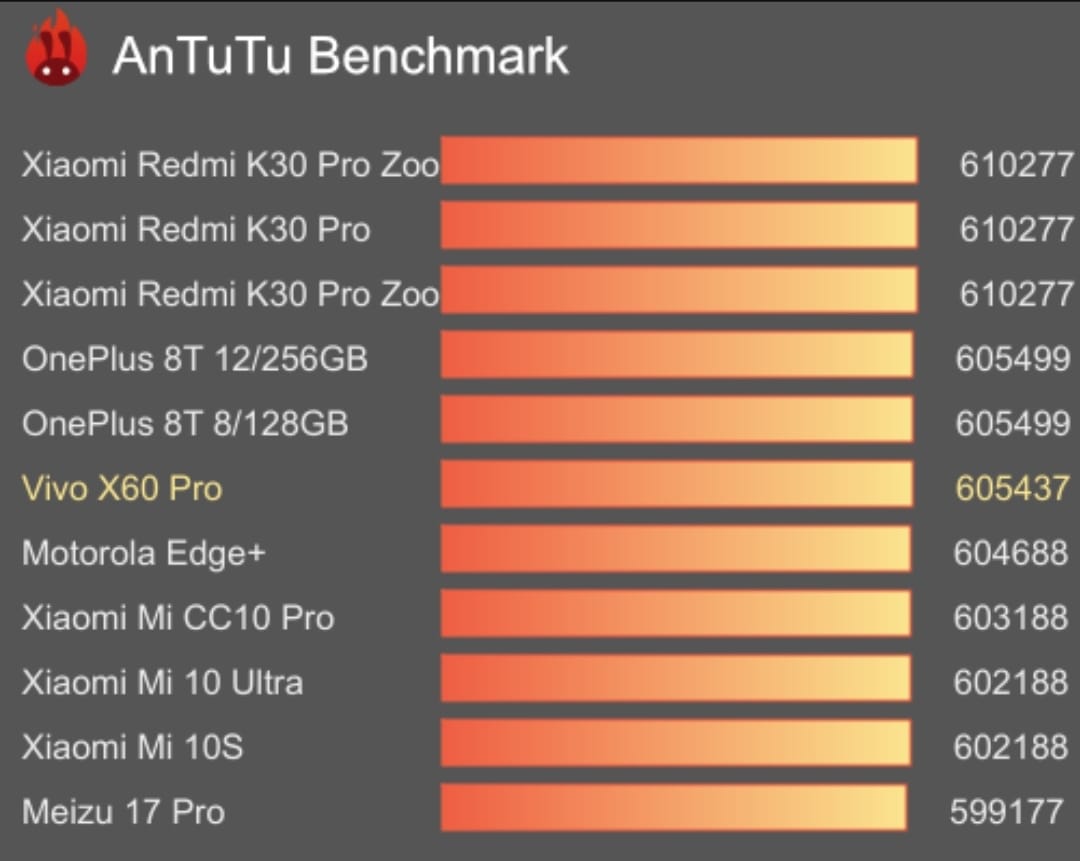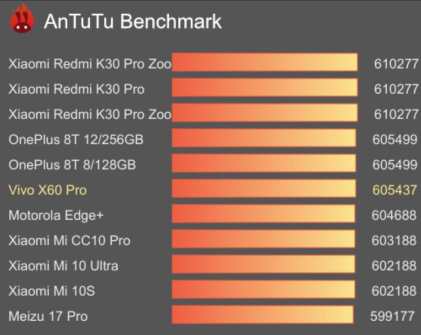 The best thing about Vivo X60 Pro Plus is, that it makes the gaming experience and performance better through its wide screen and dynamic 120Hz refresh rate. It can easily qualify as, one of the best gaming smartphones of 2021. The higher the refresh rate, the better will be the gaming experience of the user. The addicts of COD, PUBG, and such games always look for a smartphone-like Vivo X60 Pro Plus for its enhanced gaming performance. Games like Call of Duty Mobile run on the highest graphics with such ease on this device.
Vivo X60 Pro Plus Review –Battery Life
Strangely, the Vivo X60 Pro Plus really sees a slight drop in battery limit contrasted with a year ago X50's territory. It is fueled with a non-removable Li-Po 4200 mAh battery + Fast charging 55W. The 4,200mAh battery falls in a decent size category. The X60 Pro Plus doesn't exactly offer two days of perseverance with the default smart refresh rate setting activated.
Be that as it may, an entire day and some change are unquestionably possible even with the smart refresh rate enabled. Changing to locked 60Hz and during a substantially heavy day of utilization while traveling with more than two hours of GPS route navigation and a lot of photographs taken yielded about five and a half hours of screen-on time.
Whenever you've drained the battery, 55W wired charging tops your smartphone in around 45 minutes that is really quick and embarrasses any semblance of Samsung and LG. Yes this was about Vivo X60 Pro Plus battery life and next section will enlighten you about its rivals and competitors.
Direct Competitors and Rivals
Direct competitors and rivals, that can compete with them in terms of their stupendous features. Although few of them are for those who prefer features over high budget.
Samsung Galaxy S21 Plus 5G

: This phone costs Rs.149,999PKR. It comes with Exynos 2100 (5nm) with the graphic processing unit of Mali-G78 MP18. Furthermore, this phone has a massive 4800mAh battery.
OnePlus 9 Pro 5G: This phone comes with a great screen resolution of 1440 x 3216 pixels with a 525 PPI density. OnePlus 9 Pro 5G costs Rs.154,999 PKR. Additionally, for protection purposes, it comes with corning Gorilla Glass Victus.

Samsung Galaxy Note 20

: This phone has 6.7 inches infinity-O display. Galaxy Note 20 is powered by Exynos 990 (7nm+) with a 4300mAh battery. Samsung Galaxy Note 20 costs Rs. 179,999PKR. The smartphone is of high budget but worth the amount.
Motorola Edge Plus: This phone comes with a classy 6.7 inch OLED display that is protected by corning Gorilla Glass. Motorola Edge Plus costs Rs.104,999 PKR and is powered by Qualcomm Snapdragon 865 with a giant 5000mAh battery.
Final Verdict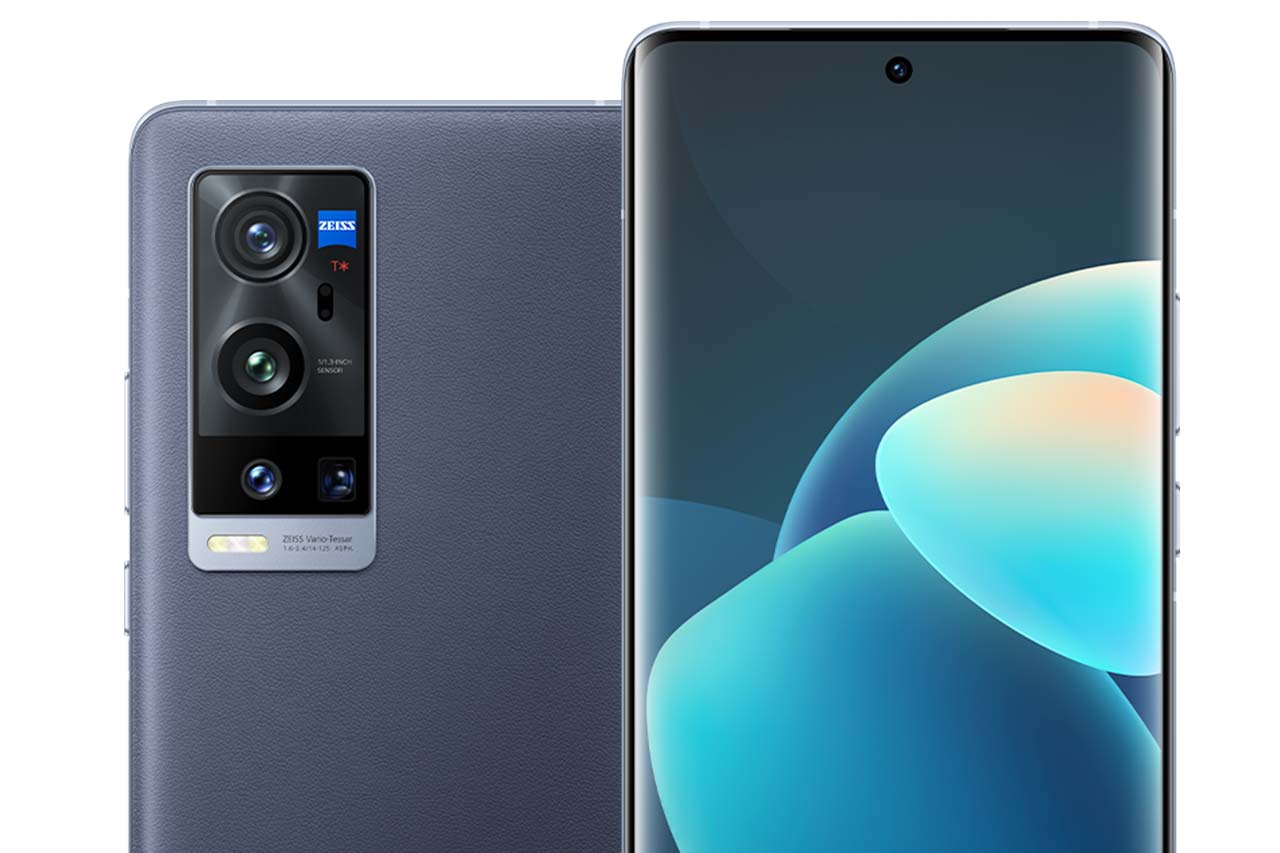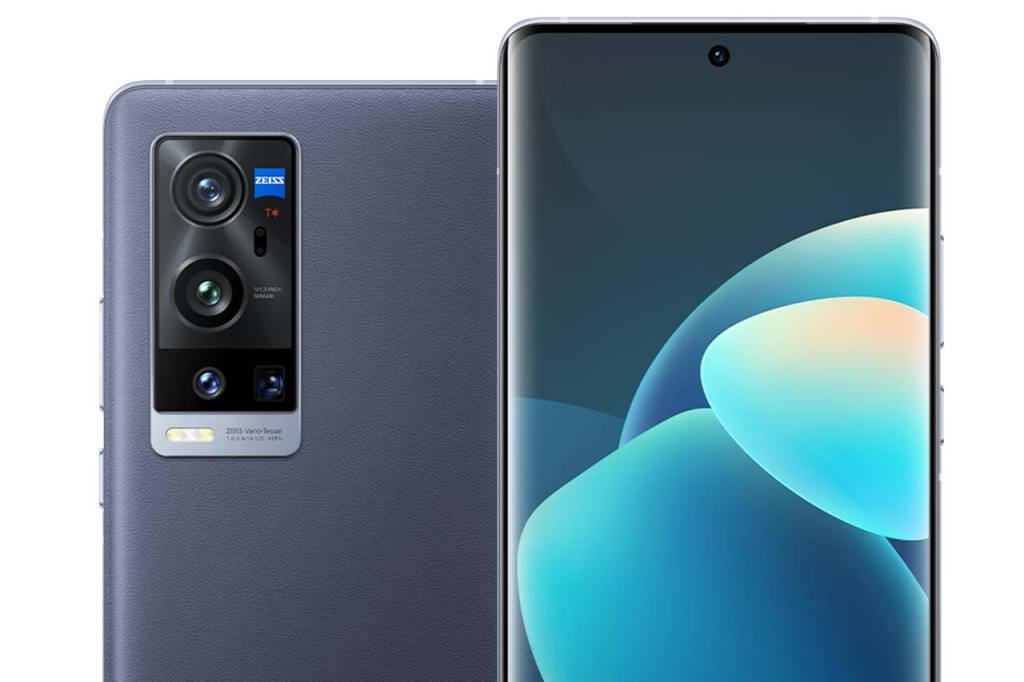 The Vivo X60 Pro Plus review conveys a lot of highlights and features. It has enormous features like huge processing power, quick charging, extraordinary main, and ultra-wide cameras. Vivo X60 Pro Plus likewise figures out how to stand apart from rival leaders on account of the miniature gimbal setup for better ultra-wide pictures and smooth video, flawless leather design, and a couple of zoom-focused cameras. Rivalry is solid in 2021.
However, top-notch level gadgets like the Samsung Galaxy S21 and OnePlus 9 Pro all offer comparable core features at similar cost just as more extensive accessibility. Additionally, these smartphones highlight wireless charging and an IP rating, and these two things the Vivo X60 Pro Plus needs. On the off chance that you esteem an adaptable camera experience regardless of anything else, those oversights may not trouble you.
However if your bidget is tight then do have look at our budget series phones