Samsung has recently launched two folding phones. A Galaxy Z Fold 3 with a better display, more durable folding glass, S Pen support, an under-display selfie camera, and more. I have done an entirely separate hands-on review of Z Fold 3 with this phone which you can check. Besides, here is everything you would like to know about Galaxy Z Flip 3 during our review. Honestly, this feels like a less surprising pretty modest, and updated folding phone. Perhaps the Z Flip 3 is the best of all the flip phones with a cover display. let's talk about it.
Galxy Z Flip 3 Review – Specifications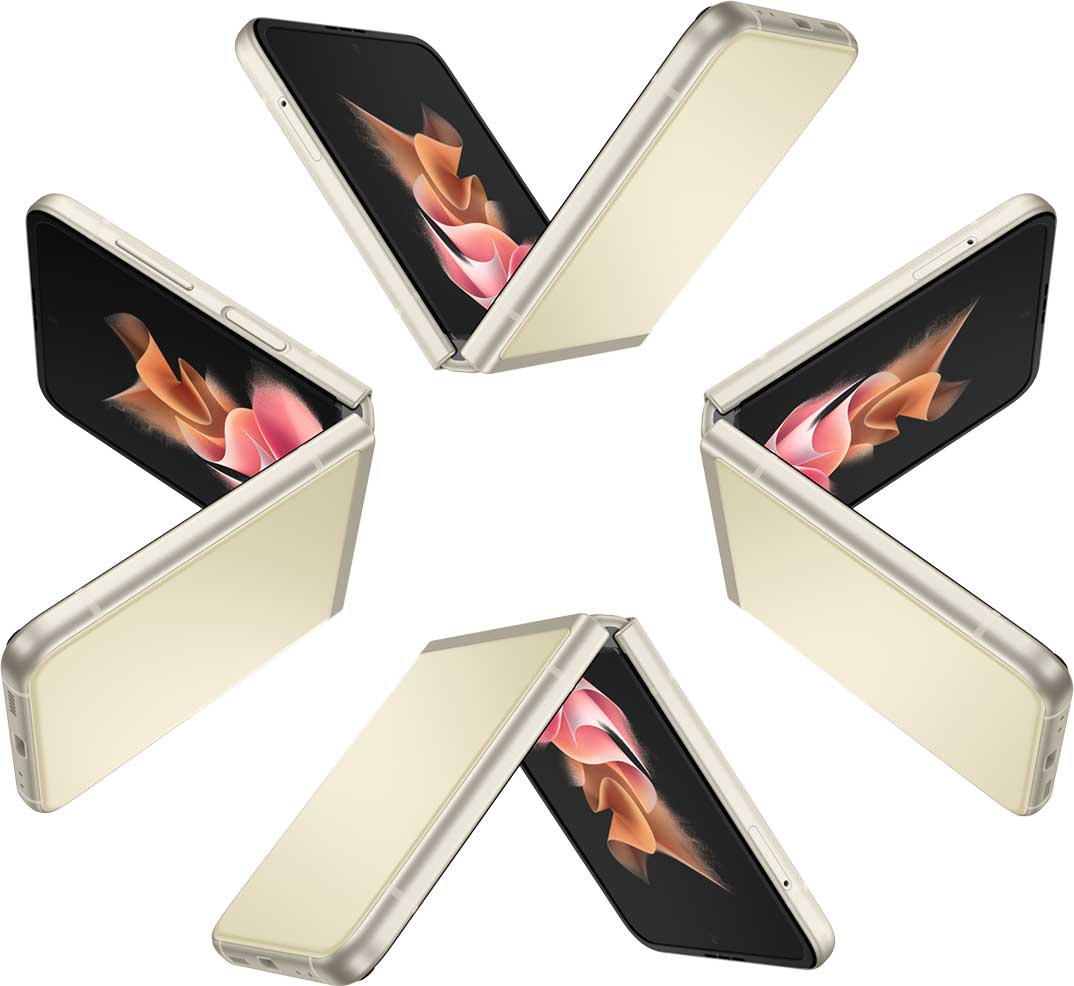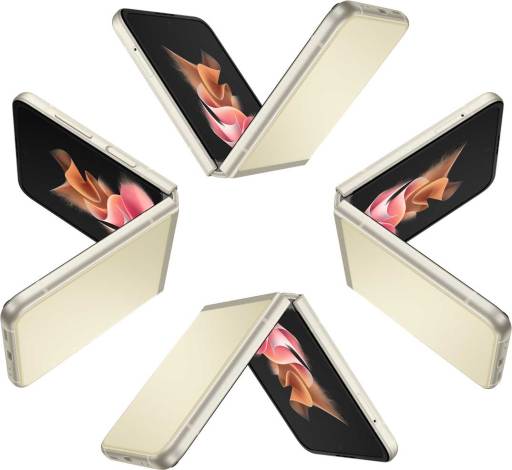 Well, Yes this phone has the crown. As it has all specs like a flagship phone. Samsung has equipped this Galaxy Z Flip 3 with Snapdragon 888 with 8 GB of RAM and we loved the performance during the review of the handset.
Furthermore, it has flagship cameras; a standard and an ultra-wide. The battery is also of the same size as last year. A nice design with great durability. Moreover, Impressively this Galaxy Z fold 3 has a 120 Hz fast refresh rate. Well, this turns everything into benefiting by being super smooth.
Whereas, you can always turn that down to 60 Hz. Furthermore, It also has the same fingerprint reader on the power button. So, in short, this is a really nice flip phone design in 2021. Earlier we had some rumors regarding iPhone flip but that's not in sight now till 2023. Apple is always late to join the innovation. But Apple capitalizes on its solid iOS. Do read our comparison of iPhone vs Android to know everything.
Well, comparing it to Z Fold 3 would also downgrade Z Flip 3. Because it does not have S Pen support. It does not have a 30% stronger screen protector on the side folding glass. Furthermore, it also does not have an under-display selfie camera. However, it's still better than many phones in 2021. Overall it is amongst the top-end best performance smartphones.
Galaxy Z flip 3 Review – Cover display screen.
Firstly, we need to review the Always-On cover display of the Galaxy Z flip 3. This phone is designed with the larger and most functional cover display. Samsung has enlarged it from a tiny 1.1-inch cover display to 1.9 inches. Moreover, from the term always on I thought this phone will lack a longer battery life. However, it still has a pretty decent battery life which is great. The only better smartphone which has an outer display but is not flip or fold design is Mi 11 Ultra. Moreover, Xiaomi introduced some cool video modes to the outer display of the Mi 11 Ultra as well.
Now it's not that tiny postage stamp size screen. You have got music controls, alarms, timers and they are now of actually usable size.
However, the most important thing is notifications. So, if you swipe to the left of the time you get all the notifications on your phone. Not only browsing, but you can actually manage notifications properly from the outside display.
Well, by default it's still going to be showing you the time, battery, and date, same as before. However, these are more functional now. Moreover, you can also dive into the settings and customize the widgets to be displayed on the outside screen. Samsung has built a bunch of neat time animations and there is a lot to play with here. We love the features of the outer display of Z Flip 3 during the review.
Pro tip: When you change your Cover Screen, you can also customize your Galaxy Watch 4 watch face for that matchy-matchy vibe
You still get call notifications on your cover display. Moreover, you get to see the number and caller id without even opening your phone. While the fun thing is that you can even receive the call by opening the flip.
Furthermore, you can also disconnect the call by flipping it close. I don't know about you but I am kind of liking it.
Galaxy Z Flip 3 Revuew – Cover display Camera options
Furthermore, the Galaxy Z Flip 3 cover display can also still be your camera viewfinder. As you can use it while taking photos with the primary dual cameras. Moreover, it's easy to swap through the different camera lenses.
Well, I would love to have an option to get into an Instagram camera here too. It would have been easier recording Instagram stories quickly without opening the Flip. Unfortunately, this is not possible now and probably not in the future either. We will update the review of Z Flip 3 if there is any update to it.

Well, it's my in-hand experience that while using the camera in folded mode with your right hand, it will show your palm in the image.
So, you must have to switch it to your left hand for shooting selfies. Besides, you might feel privileged to have a Galaxy Z Flip 3 with a cover display. As it happens to show you the picture from the back when someone is shooting you. So, you get to know how you look before someone snaps it, and it's cool.
Galaxy Z flip 3 Camera Review
Galaxy S21 Ultra has been the camera king flagship smartphone so far. It has topped our ranking of best camera smartphones so far. So why not compare Galaxy Z Flip 3 with camera king during the review.
Keeping both cameras side by side I realized the picture quality is not the same. In S21 ultra we got more than 2 lense with great zoom ability. However, Galaxy Z flip 3 has 2 camera lenses, a 12 MP camera lens, and a 12 MP ultrawide lens.
Besides both handsets are capable of recording 4k videos at 60 fps which is also impressive. Well, taking into account all these things I think this is not a bad camera system. Even though it still doesn't beat Galaxy S21 Ultra.
Earlier we also saw how S21 Ultra beat iPhone 12 Pro Max in the camera battle.
There is also a 10 Mp primary camera. However, it's not under display like Galaxy Z fold 3. Moreover, Galaxy z flip 3 still has a better front camera than Galaxy Z fold 3.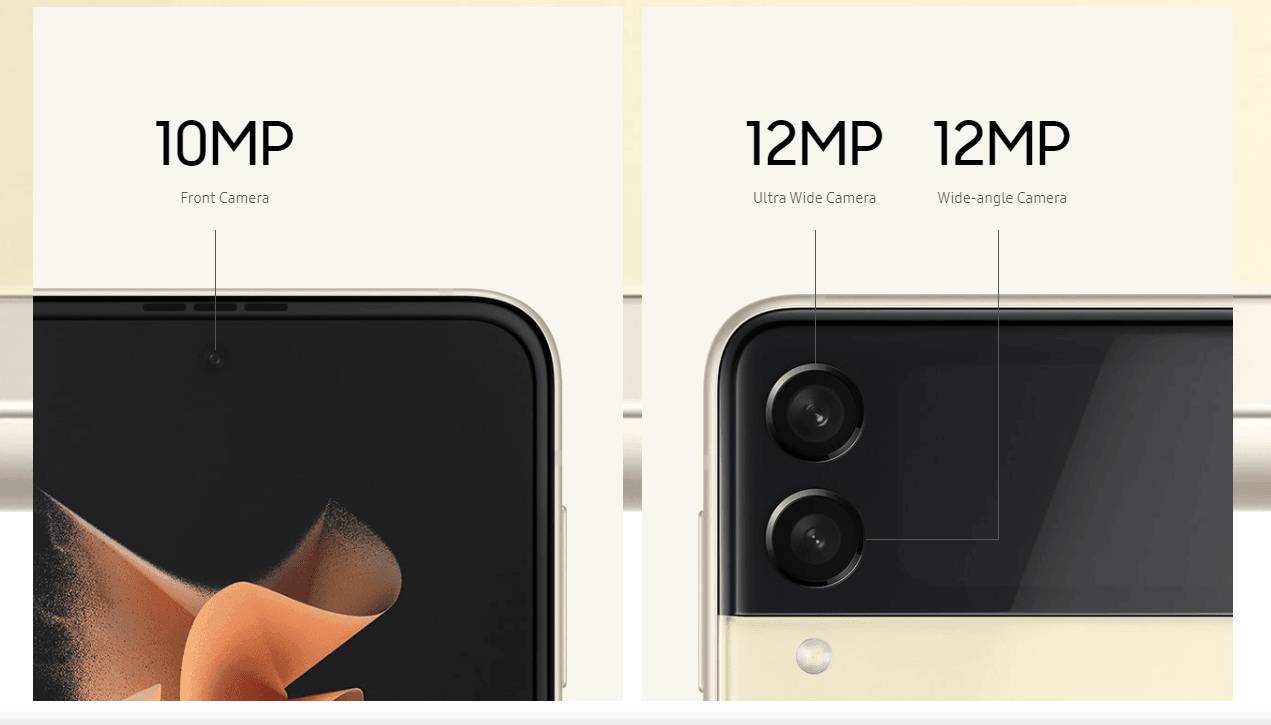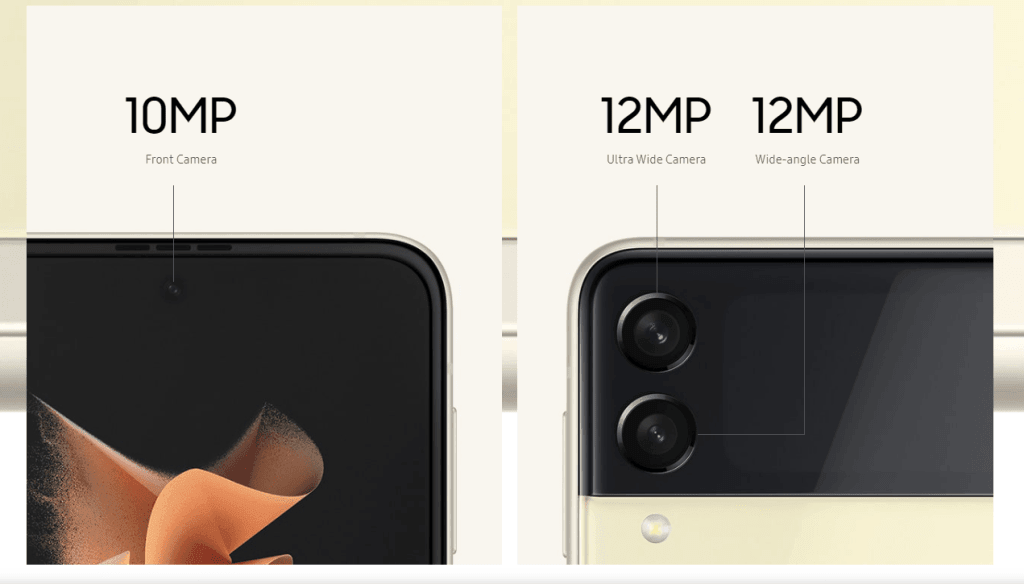 Galaxy Z flip 3 – a durable phone with water resistance
Samsung Galaxy Z Flip 3 is actually an aesthetic handset. The bezels are small and the handset is quite slim too. Whereas the flatter sides give it a modern look and it feels good in the hands.
Structurally I am glad that it feels tougher and more durable than its predecessors. Samsung has also layered it with gorilla glass victus. Moreover, the whole phone is now IPX8 rating water-resistant which is pretty amazing. This means you can dance the phone in water, shoot in the rain or a swimming pool, drop it in a puddle or spill something on it momentarily and it will be fine. However, ipx8 does not mean dust resistant. Unfortunately, dust can get into the hinges of a folding phone. So it's not certified to block that dust-out Though it's nice to see water resistance.
Dolby atmos Stereo speaker.
This time Samsung has tossed in some better speakers. The older one had only one speaker at the bottom and the air piece. However, Galaxy Z Flip 3 gets Dolby atmos stereo speakers which are much-improved in the same spot. So music listening which is accessible via cover display also feels good.
Price and Specs : Is Galaxy Z flip 3 worth buying?
Moving on to the price. Galaxy Z flip 3 is going to start at 999 dollars which is the lowest ever price of any of their folding smartphones.
Whereas, now the baseline version of it has 128 gigs of storage. While the previous Flip phones had higher prices but they all started at 256 GB.
So, they have made a lower-priced version by lowering the storage option only to get the lowest price ever prize. Well, I still think 999 dollars is pretty clutch because while it's still expensive. It's now in line with some other regular flagship smartphones. So. people are going to be considering it buying.
As it just happens to be the one that's folding in half. But I need to tell you that; the inside screen of the folding display is still the same size and aspect ratio.
In the same price range, Google is about to launch Google 6 Pro, which might give Flip 3 tough competition.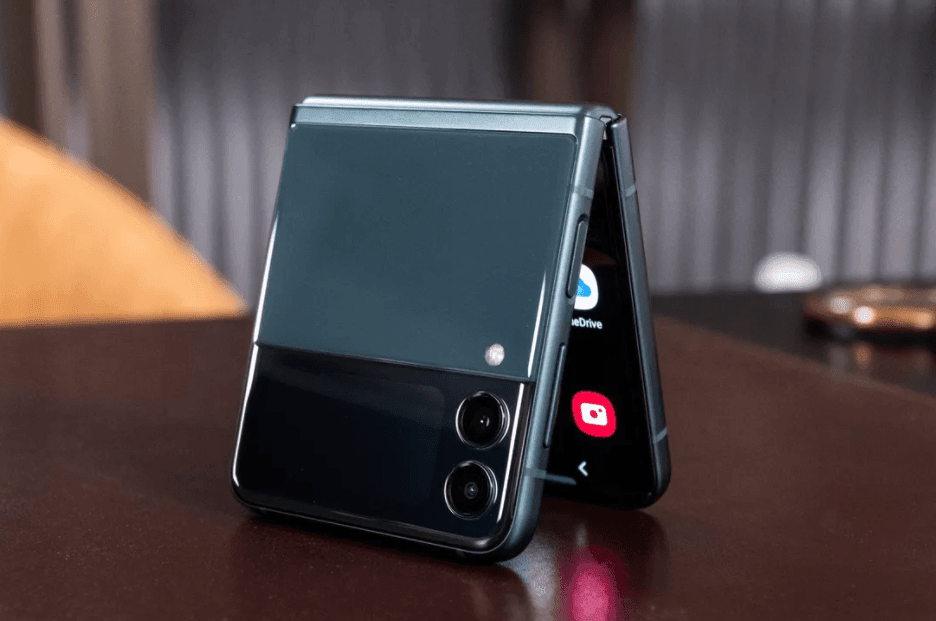 Check out the Galaxy z Flip 3 commercial here