The fame of Google phones has rocketed in the last few months. Google Pixel 5 line-up won millions of hearts globally last year. On the same hand, Google's Pixel Fold Rumors are getting pretty good attention in the technology market. Hence, it is obvious that many people are looking forward to the release of the Google Pixel 6 family. Earlier on, we covered all the details that tech savs might want to know about Google Pixel 6. Let us now unlock all you need to know about Google Pixel 6 Pro.
Google Pixel 6 Pro Design and Specifications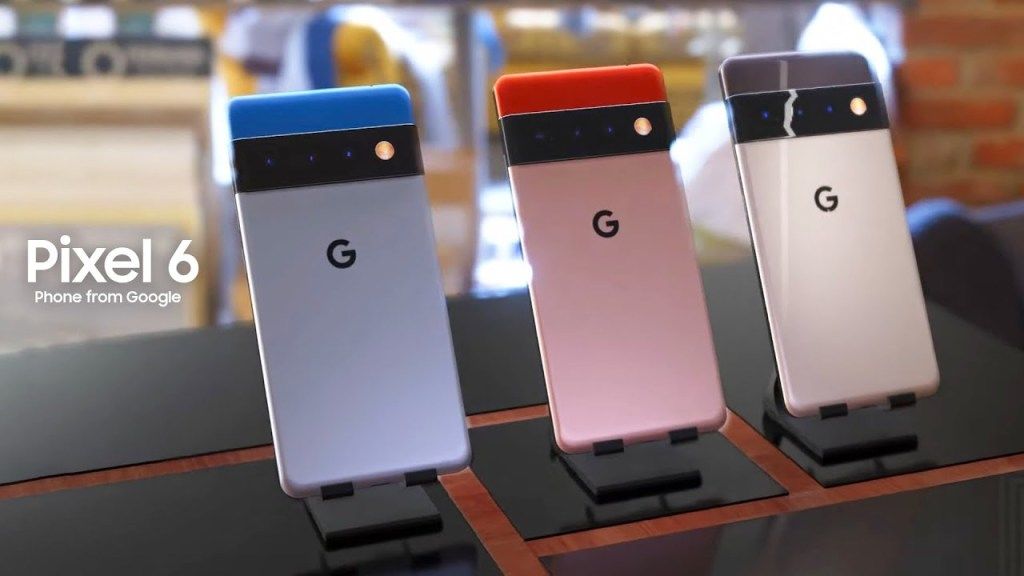 Bye to the boring design of earlier Pixel phones, so Google made some major design changes and we are loving it.
This Pixel 6 Pro will have a 6.67 inches long sleek display with finely curved edges and multiple color options. Therefore, it is bigger than Pixel 4 and Pixel 5. Many critics are highlighting that the upcoming phone's larger weight can be problematic. Its 120 Hz AMOLED screen has a high resolution of 1080-2400 pixels. The base color is white. However, users get to choose the color of the top border from red, green, and greyish-black.
According to the leaks, this phone will have an impressive 5000 mAh battery. The Li-Po ( Lithium-Polymer) battery will be non-removable ensuring a fast wireless charging system. Reverse charging will also be available. The release of this Google 6 Pro will surely make further revelations. For now, this is all we know about the battery.
As per current knowledge, the phone will incorporate a NANO-SIM and/or e-SIM. Furthermore, it will have Android 12 OS ( Operating System) and an Octa-core CPU (Central Processing Unit). Additionally, the chip-set will be based on 5nm technology. All these remarkable features clearly speak of how this phone will be a ground-breaking launch in 2021. Hence, buyers can choose between amazing internal memory options ( 128 GB/8 GB RAM and 256 GB/12 GB RAM). In addition to this, leaks suggest that the USB Power Delivery will be 3.0
The phone will have good-quality loudspeakers ( with stereo speakers), Bluetooth, and GPS. Moreover, it has high-quality sensors including a fingerprint sensor, proximity sensor, gyro sensor, accelerometer, and barometer. This 5G device is more likely to possess a UWB ( Ultra Wide-Band) technology. Although earlier in our article on Apple AIrtags, we have uncovered, that in Pakistan UWB is does not work due to licensing issues between different mobile providers and PTA's incompetence to regularization.
Google Pixel 6 Pro Camera rumors
Perhaps, the phone's camera is one of the most likable features of the whole product. Leaks reveal that Pixel 6 Pro will have a triple rear camera vs 2 cameras of standard Pixel 6. The main camera is most likely to be of 50-mega pixels. This will comprise an ultra-wide-angle camera together with an 8 megapixel 5x telephoto lens. The third ultra-wide camera is up to 16 MP (megapixels). Moreover, the front camera has a 4K video recording system. In addition, the following features will further improve the camera.
Night Sight
Panorama,
Dual-LED flash,
pixel shift
Auto-HDR
Moreover, this Pixel 6 Pro has a 12 MP ( megapixel) selfie camera. The AUTO-HDR selfie camera has a nice video recording system as well. This sums up why all photography lovers are waiting for the phone to release. Google Pixel is known for a better camera system and with Pixel 6 Pro, Google aims at beating the competition and become the best camera smartphone of the current generation.
Alongside, in the Google I/O event, we got a hint as to how Google is working on AI to enhance the camera software and capture dark-toned people better. Though the results, that were shown in the event were looking promising, but yet it is in the developing stage and will be incorporated in Pixel 6 Phones.
The Whitechapel Chip
Leaks and rumors are pointing that the Pixel 6 Pro is going to have the Whitechapel Chip. Many people are talking about this interesting feature. However, we only know a little about it. This chip will be present in Pixel 6 and 6 Pro. Basically, it is Google's custom-made processor. This is made with the help of Samsung. It is a 5nm chip that can be a competitor of Snapdragon 870.
Google is not aiming to outcompete the advanced processor, Snapdragon 888. The tech giant is only working on machine learning right now. Moreover, the Whitechapel Chip will be using Mali GPU. It makes it more efficient. Some believe that the performance of this chip will be similar to Snapdragon 888 and Snapdragon 865.
Being on 5 nm processor, the performance is bound to be better the upcoming Snapdragon 778G which is on 6nm.
By seeing at the rumored spec sheet, we are sure that Google Whitechapel silicon would be a better performance chipset and would handle the best and latest graphic intense games well. Whether it would be able to compete against the best gaming phones is a question till we know more.
Moreover, Samsung is even pushing the boundaries further in its S22 Ultra lineup alongside hinting at making the gaming-specific phones as well, by trademarking the Activate Fan Mode. How Pixel 6 would compete against Samsung S22 Ultra is a question mark?
Google Pixel 6 Pro- Price and Release Date
Many people are continuously asking about the price and release date of this google phone. We have carried out our research to answer their question.
Price in the USA is expected to be close to 1000 $ or little less.
The approximate price of Pixel 6 Pro in Pakistan is going to be around PKR 189,999/-
The Pixel 6 family is most likely to be launched on the 28th of October, 2021.
What we don't like about this upcoming phone?
The new and anticipated Google Pixel 6 Pro comes with a few drawbacks. Although Google is trying to learn from its past mistakes, some problems are still there. The list below will summarize them.
High-price
No Camera Binning technology
No cooling system hinted
108 MP camera – not on cards
Despite these cons, many people believe that the Pixel 6 Pro will be a good buy in Pakistan. Comment down your thoughts below. We will surely love to know your ideas and perspectives. Lastly, we hope that you have found this article helpful.