There is no shortage of wearable OS devices, but no one has beaten the Apple watch 7 yet. Now google pixel watch leaks are out in the market and it is competing against I watch 7. Google pixel watch leaks are the most considerable leak these days, especially considering the exciting features it has to offer. A reliable leaker John poster shared a google pixel watch design leak. He shared everything that multiple renders were leaking out about watch design from each angle.
Release Date of Google Pixel Watch
We also came to know about the unofficial release date leak of the Google Pixel Watch. According to the leaker, google will unveil this smartwatch sometime in October 2021. If it's true, then it's not so far. The artist @rendersbyian provided the google pixel watch design to John Prosser. And after looking at the real picture of the smartwatch, he passed it forward with few comments.
He said:
"We've long expected a round shape watch. And there have been plenty of concept designs created based on leaks with a rounded watch face. But it looks better than we could have imagined in these new renders, bearing a bezel-less design."

John Prosser
From the images of the Google pixel watch design leak, we have got a clear hint about its design. It seems like that the watch's casing will come in multiple textures and colors. Whereas reports are also claiming that Google will also provide the selection of 20 different styles of bands for this watch.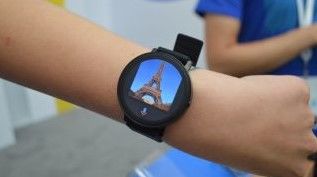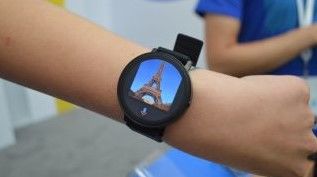 The google-designed smartwatch is a smartwatch that everyone discussed for so long and now it will exist soon. There are so many who wear OS but none was a Google-designed smartwatch. Just as Samsung Galaxy S21 Ultra provides an entirely different experience from Google Pixel 5. Similarly, the Google Pixel Watch will be an entirely different experience from other smartwatches.
Google Pixel watch expected features leak:
Assuming by the existing wearable OS features, we are sure about the fitness tracking features. Moreover, we think Google will feature it with the easy handling of notifications like Google Maps navigations, etc. Google might also make this watch dependent on Google assistance with the addition of some Pixel grade customization. With that, we think Google will feature this watch well integrated with other Google products and services. We would not be surprised if the Google pixel watch comes compatible with controlling Google Nest products with a few taps.
Everything Google smartwatch can offer is the best performance of Wearable OS from Google developer. Furthermore, it should allow a better connection between the software and the hardware as we have seen with Google Pixel handsets. Will Google consider the health features like ECG and Blood Pressure monitoring like the Samsung Galaxy Active 2 or 3 is yet to be known.
Google Pixel Watch price in Pakistan
The Google Pixel Watch will be available in Pakistan at an estimated cost of 48000 PKR. Its price in USD is rumored to be around 280$.
All the details and leaks by John Prosser about Google pixel watch are quite considerable. But we are still skeptical if it is true or not but the Google Pixel watch is worth the excitement. Till we come with more updates you can enjoy reading about the Facebook watch too.