We already told you in the upcoming smartphones article that Realme Event is planned for the 21st of July. And this time it will be virtual. Realme GT Master edition and Master Explorer edition will be debuted in the launch.
However, this time Realme will have something new in terms of the camera sensor and memory options. Realme GT Master Explorer Edition will use Sony's 50MP MX 766 main sensor and optical image stabilization.
We already have seen the capabilities of this sensor on the OnePlus 9 Pro and Oppo Find X3 Pro. Although both the phones have very good camera results in our comparison review of the OnePlus 9 Pro vs S21 Ultra, the latter won the camera battle. So will the camera will have something more in the software department of Realme GT Master Explorer Edition? We will have to wait for that.
As far as image stabilozation is concerened, we are convinced that Vivo X60 Pro Plus is in lead. The gimbal system in the phone is outstanding and amongst the top in the present set of smartphones in the market.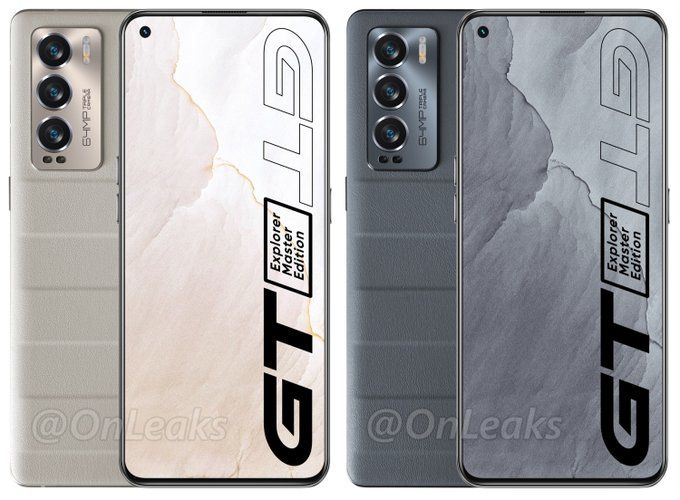 The interesting part of the Realme GT Master Explorer Edition is the presence of 19 GB RAM. The phone will have a dedicated 12 GB RAM, while a 7GB of virtual RAM. Virtual RAM is referred to as fusion technology, which shares RAM from storage, if and when needed, to carry out heavy multiple tasks.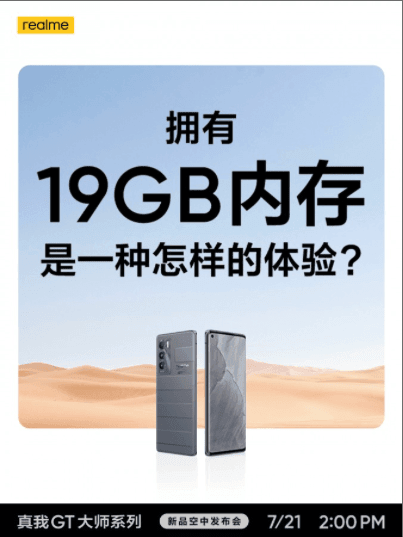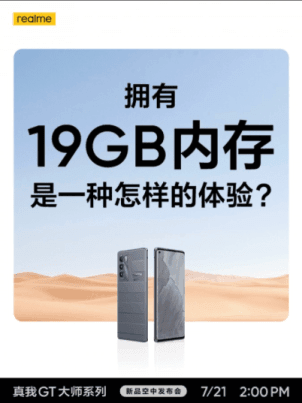 The heavy RAM option suggests that Realme wants to target users who put an extra burden on the phone. It might be aiming towards users who love to play the best high-end games with optimal settings
Realme GT Master Explorer Edition Specifications
Coming over to specifications of the phone, which are really exciting. The phone will have a 6.55 inch AMOLED display with a 120 Hz refresh rate. Moreover, it is priced at CNY 2999 (462 $). This might be the starting price of the base variant which will have a 6GB/128GB option. The battery will pack 4300 mAH, which seems a little less looking at the refresh rate and screen option. However, less battery power will be compensated by a 65W fast charging option.
Furthermore, the phone will have Snapdragon 870 chipset which is quite powerful but not near to Snapdragon 888 which is more superior. We saw the power of Snapdragon 888 on Realme GT 5. Andriod 11 will power the software part of the phone and it will be amongst the first Realme smartphones to get Andriod 12 update.