Today we are here with the most trending topic, Apple Watch 7 rumors. Since its announcement we have ample rumors that we want to share with you. The redefined design of the Apple Watch 7 will stir excitement with its updated features over the past series.
So let's quickly get into the details!
Apple Watch 7 Design
Apple has a constant and mostly similar design of its wearables. But fortunately, some design changes are expected in Watch 7. It may come with a flat edge frame in contrast to the curved edges that we saw in watch 6, watch 5, and others. All other apple watches were similar rendering them to be less noticeable in the crowd but this time it will help you to be unique in style.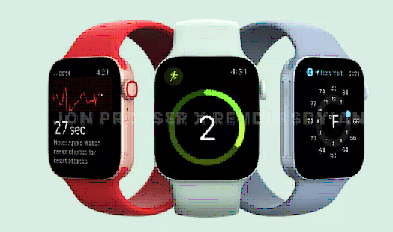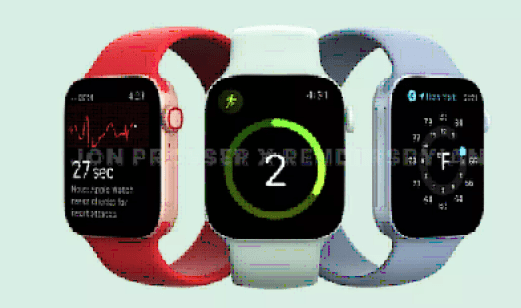 Also, you will see multiple color options in watch 7 – unique and decent ones of course. The colors may be black, red, green, silver, and blue. Apple will also include thin bezels. Gurman's sources suggest that the latest lamination technique would be used bringing the touch screen display closer to the top. The Apple Watch 7 will also be slightly thicker than the watch 6 but it might not be noticeable enough.
One more rumor suggests that Apple is shifting from OLED display to micro-LED but whether it would be seen in Watch 7 or not is questionable. If a Micro LED display is there then we will see better picture quality along with reducing battery consumption. So let's hope for good!
Apple Watch 7 Health And Fitness Features
As per the Apple Watch 7 rumors, there will be a mindfulness app that will incorporate a breath app, Tai chi, and pilates in the workout application. You will also have redesigned photos app and respiratory rate monitoring while sleep.
We expect to see a glucometer to keep a regular check on blood glucose levels. Isn't it quite interesting? it's really a hassle-free way of glucose monitoring, especially for diabetics. Blood sugar monitoring is so easy through the wearables and even you don't need to set a reminder for that. However, some rumors also suggest that Apple watch 7 glucose monitoring will not be available. If it's true then it would be a big drawback of this device.
Moreover, there will be various swim-tracking features. We don't know the exact details but we believe this to be an advanced feature then was available in watch 6. Some other specs include skin temperature checking, stress monitor, and EDA sensor.
All in all mental and physical well-being is important. So, a vast number of features would be available.
What do you think will it beat Samsung Watch 4?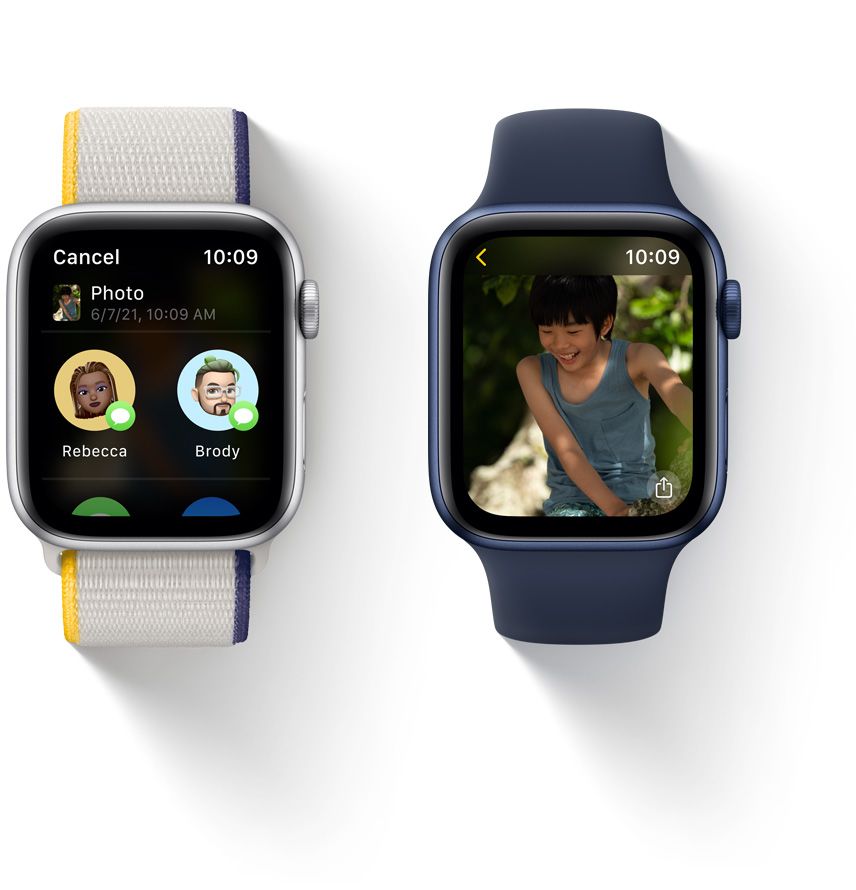 Features Of Apple Watch 7
The watch 7 will operate on WatchOS 8 and will equip an S7 processor that is smaller to free up space. This space might come in use to incorporate a larger battery and some new sensors. The longer battery life will be a great feature for many like me who love to wear it overnight and run out of battery till morning.
Some previous rumors suggest that Apple was granted a patent for face ID recognition, sports strap sensors, and hydration detection. However, this will be present in watch 7 or future wearables is still a mystery.
Apple Watch 7 Release Date
Are you wondering when is Apple watch 7 coming out?
Apple has a history of releasing watches alongside the iPhone and make them available after a week of launch. In 2020, this trend had a break and the products were released separately. Also, two watches were released in 2020-watch 6 and watch SE.
This time watch 7 may come with iPhone 13 in the middle of September 2021. However, this is not a confirmed expectation.
Price of Apple Watch 7
Apple, as a company doesn't show ups and downs in pricing. The price of the Apple Watch 6 was $399 / £379 / AU$599 at the starting. Watch 7 may also be available at the same price in the market and the starting price of watch 7 might be £379/$399.
Watch 7 And Watch 6 Comparision
Although all the features of the Apple Watch 7 are just rumors and it will take time to establish the facts. However, based on the current information we can say that Apple Watch 7 will have some important upgrades.
These upgrades include a change in the design of the Apple Watch 7 that will be thicker, flat edge, a smaller bezel, and unique fun colors. Watch 6, Watch 5, and Watch 4 were almost similar in design that you cannot differentiate which watch a person behind you is wearing. On the other hand, Watch 7 has an attractive and new look.
In past, it was rendered that there will be a blood glucose monitor in watch 7 to compete with Samsung watch 4 but these rumors were not true and we might not see a blood glucose reader.
The S6 processor in Watch 6 does not have improved battery life while the Watch 7 processor S7 might show battery improvements. As per ASE Technology, the watch 7 miniature modulization will have a smaller chip and more sensors with a larger battery. This was not available in Watch 6.
Conclusion
As per the trend, everyone is looking for the best smartwatch. Here we have presented you with everything we know about Apple Watch 7 along with its comparison with the watch 6. Now it's your turn to choose best according to your need.