Pricing
The new iPhone 11 Pro is almost a replica of XS and X Max with some major surprises. This smartphone has a massive price tag of Rs. 214,999 in Pakistan, Rs 99,900 in India, and BDT 1, 14,999 in Bangladesh.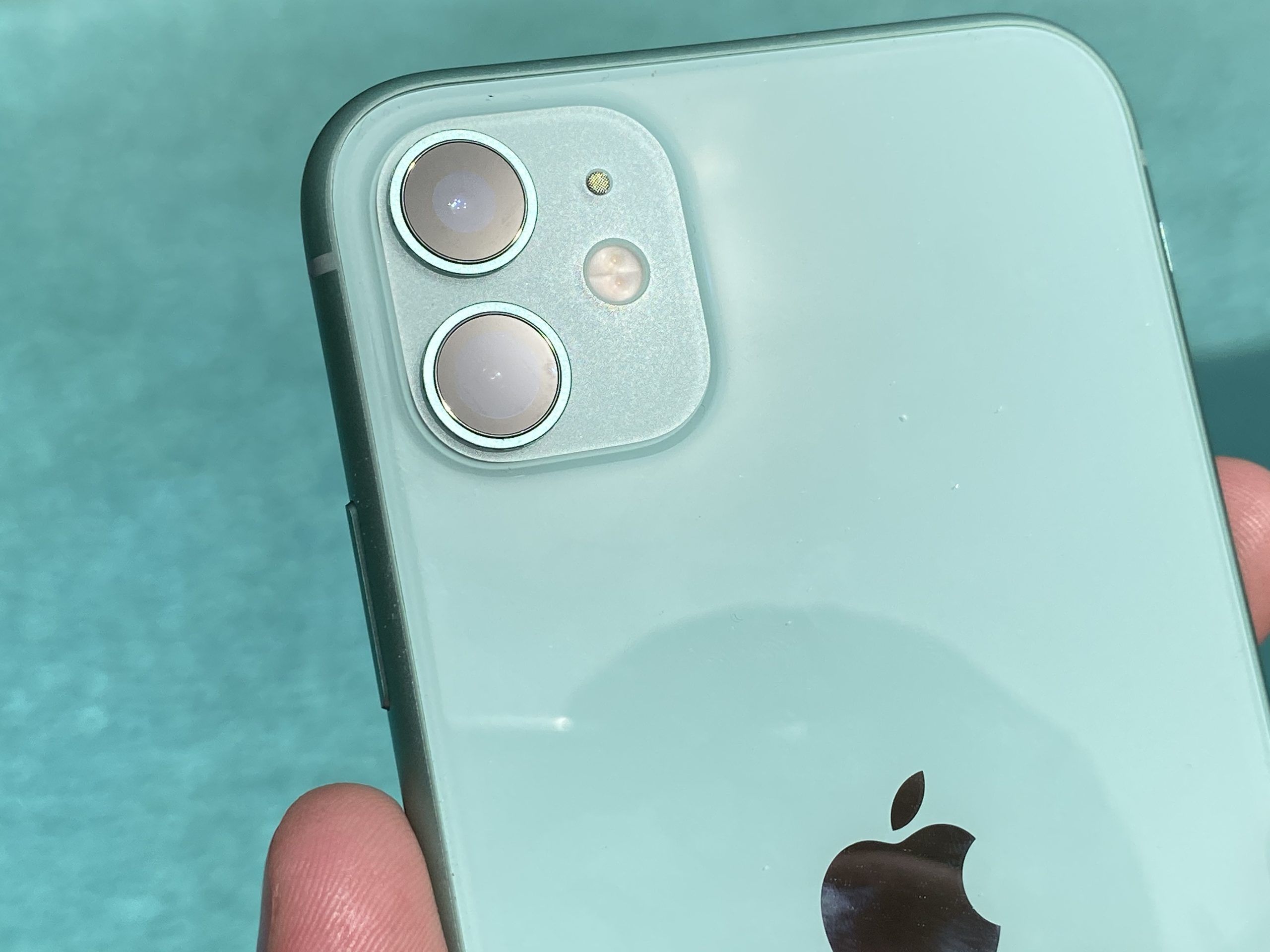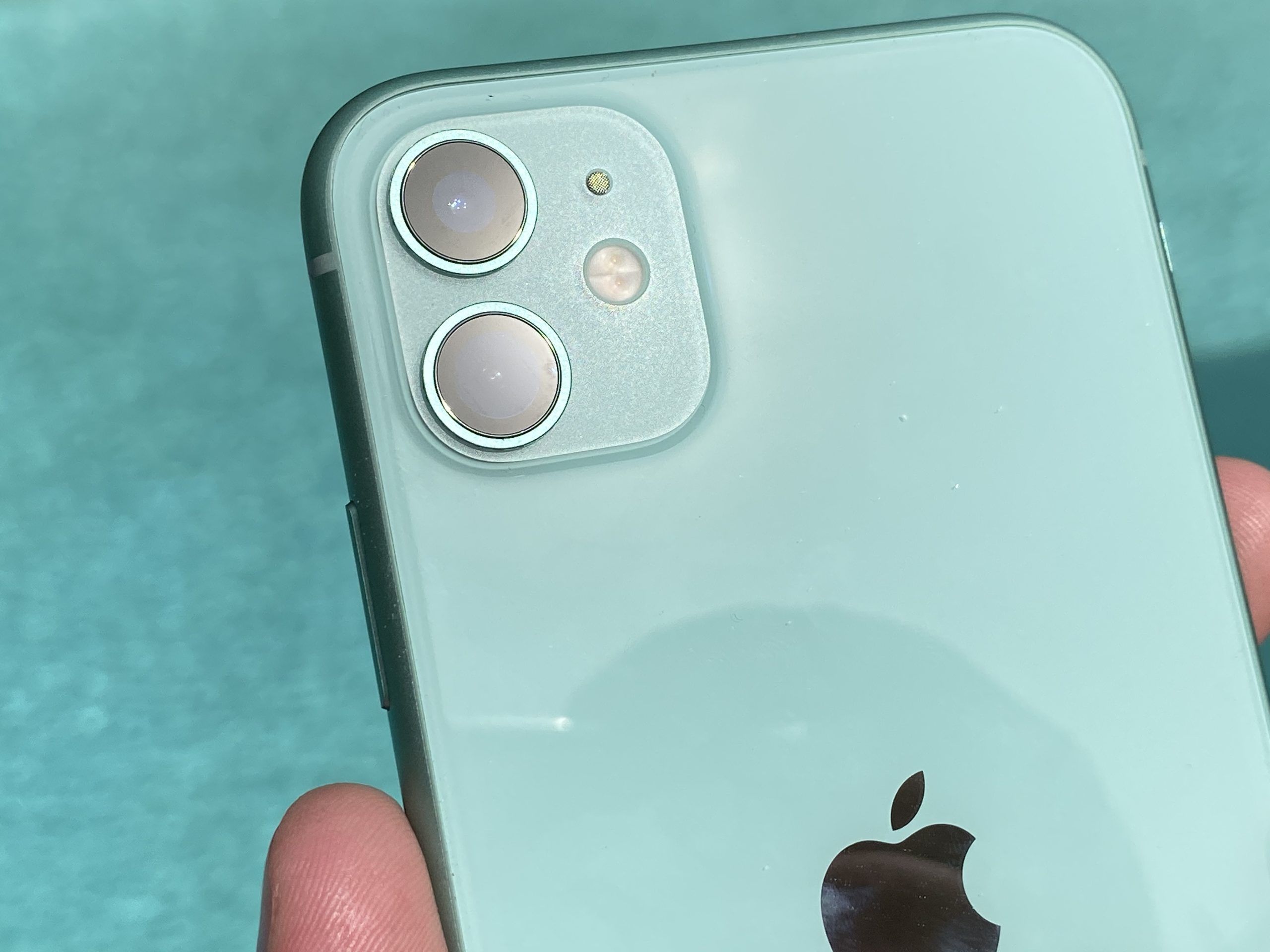 It presents the same design and screen as the iPhone X and X Max, with some big improvements. The upgrades took place in the performance, camera, battery, and a different Apple U1 chip.
The brand new iPhone 11 comes with a triple-camera on the back and the back glass has now a frosted finish.
Colors and variants
iPhone 11 is an upgraded phone which is going to compel you to purchase an iPhone case, particularly if you have it in Midnight Green color, which is the hottest color of the year.
Apple's plastic clear phone case is a good solution for this. It comes in other colors as well including Space Grey, Silver, and Gold. They all look exquisite compared to previous iPhones thanks to the matte appearance.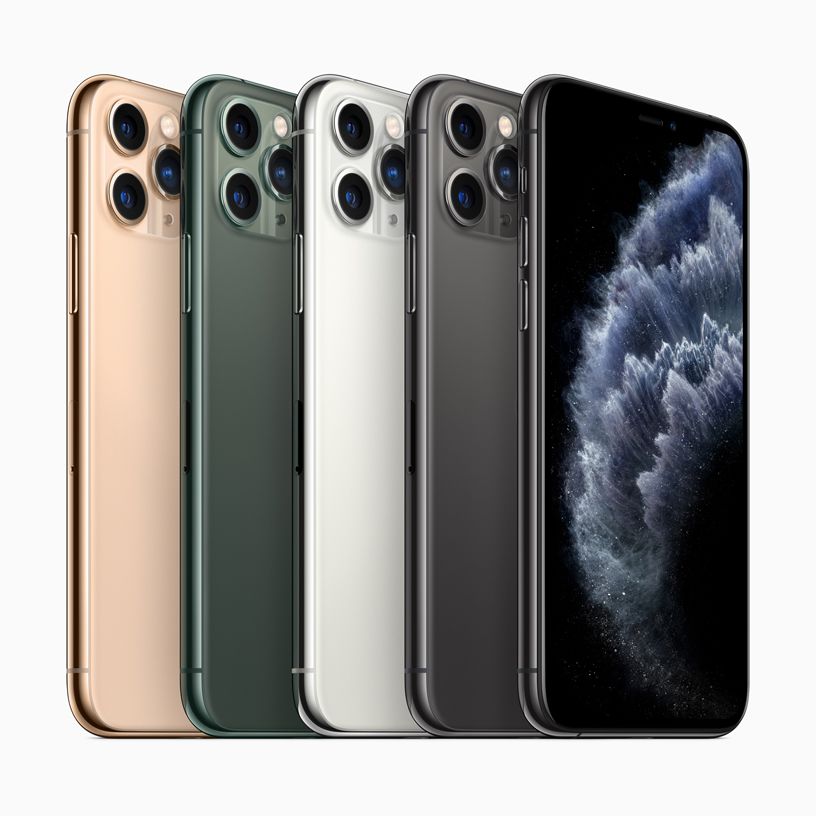 iPhone 11 Pro comes in three storage variants: 64GB, 256GB, and 512 GB models.
Design and Feel
I got my iPhone 11 in a modern box with a USB cable along with a pair of headphones. iPhone 11 Pro has a similar but not identical display with iPhone 12. It comes with a 5.8-inch OLED display, and at the top, there is a huge notch. The iPhone 11 screen is shielded with a tough glass which is made by corning. Apple has protected the screen with Gorilla Glass.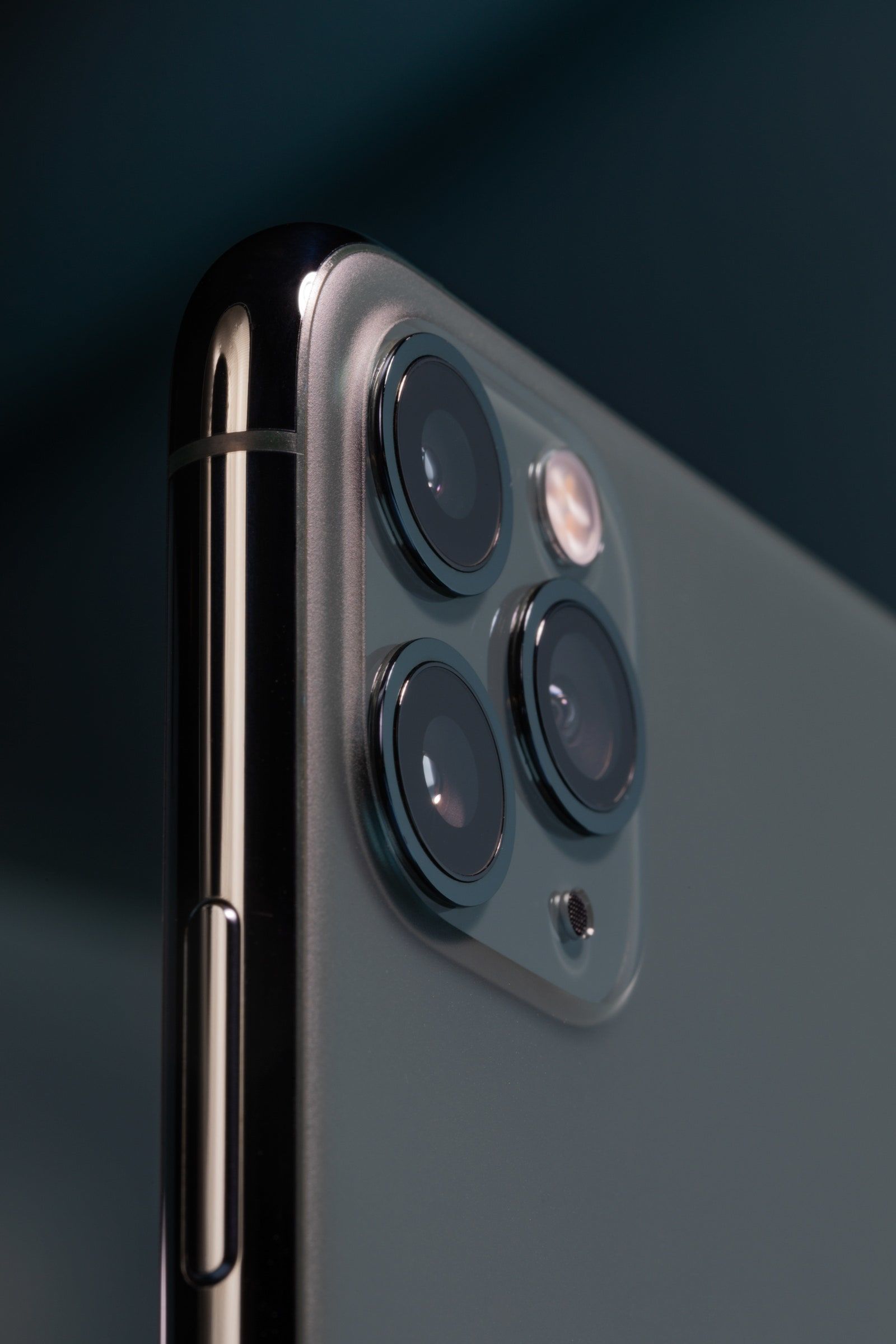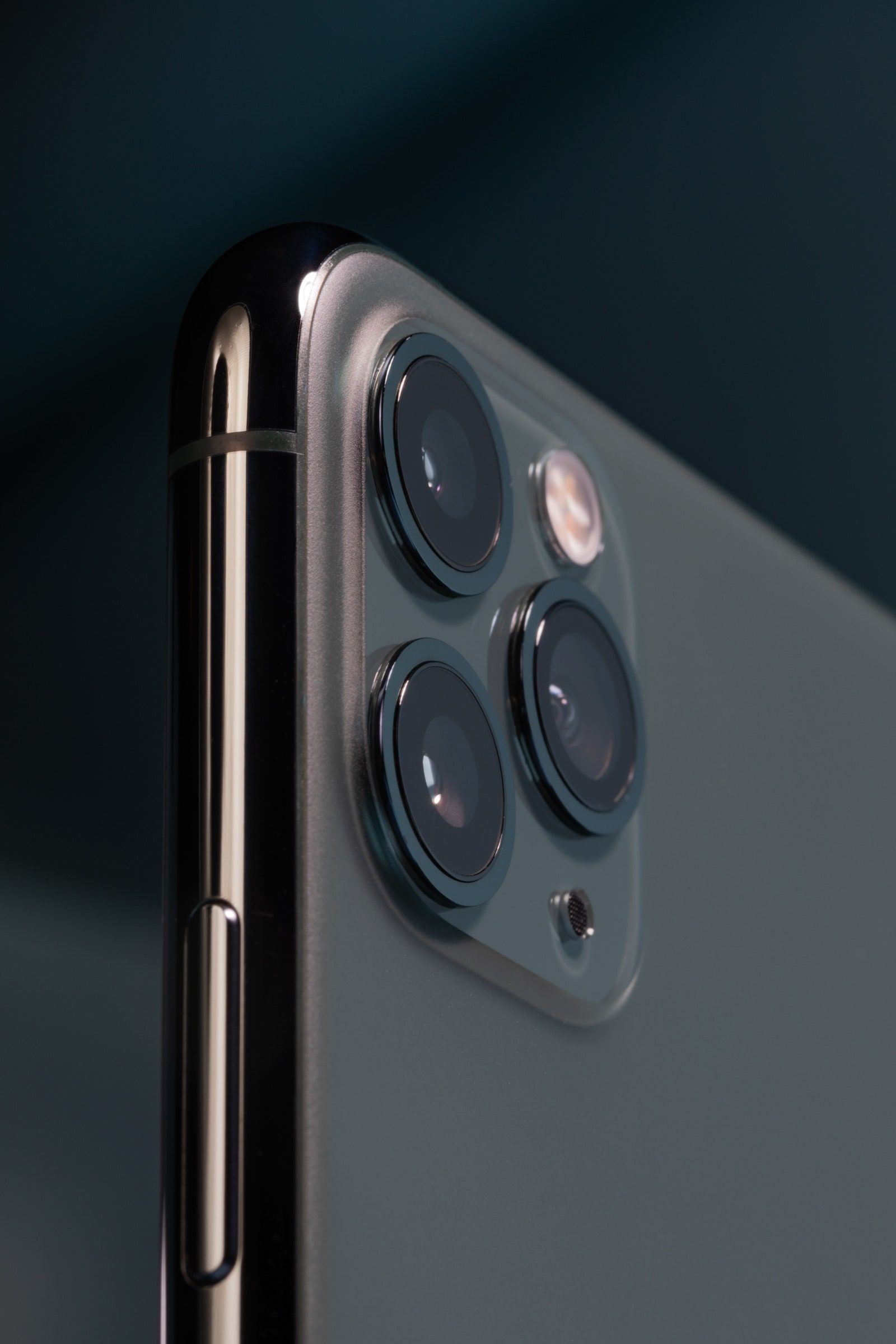 Although the new iPhone 11 pro retains a similar shape and feels as XS and X, It weighs 10g more than them. The overall weight of the iPhone 11 Pro is 188 g.
Apple has introduced iPhone 11 nearly similar to the iPhone XS only with an improved design. I am glad that Apple has retained its stainless-steel frame for iPhone 11 design.
The iPhone 11 Pro back panel has been upgraded to glass made by corning which Apple has described as matte textured glass. iPhone 11 pro comes with the frosted finish at the back. Its matte back panel makes this phone easy to grip without the fear of falling out from the hands as was the case with previous slippery iPhones. This smartphone unlike iPhone 12 is more compact and easier to handle with one hand.
Hardware
You will find the same buttons around the frame of the iPhone 11 Pro as with the previous X and X max. On the left side, is a silent switch along with volume keys while on the right side a power or Siri key is present.
Around that key, a SIM tray is also there. You will not find a USB-C port on iPhone 11 Pro as Apple has decided to stick to the Lightning port.
A major change in iPhone 11 is the introduction of a new triple camera right at the top inside a special square.
Another improvement that I admired in the iPhone 11 is that It can survive in deep water up to 4 meters for 30 minutes.
The iPhone 11 retains the OLED display of 5.8 inches. The screen was quite brighter to look at.
iPhone 11 Pro comes with an 18W fast charger. You will get two stereo speakers, one of which is at the bottom of the phone while the earpiece is the second one. The results from the speakers are pretty balanced.
Software
The iPhone 11 is supplied by the latest Apple iOS which is the iOS 13 out of the box, while it can be upgraded to 13.1. With the new iOS 13, you will get a system-wide dark-mode, upgraded battery health, better charging few updated default apps with new outlooks including Photos, Reminders.
The new iOS supports a new Sign-in with Apple ID and a biometric Face ID feature in iPhone 11.
Chipset
The iPhone 11 is operated on the new Apple A13 Bionic chip which is built on a 7nm process. This new chipset has proved to be faster and more powerful than A12 in the previous iPhones.
The iPhone 11 A13 Bionic chipset has a Hexa-core processor, with 4-core GPU, 3rd generation 8-cores Neural Engine along with 4 GB of RAM.
A13 chipset is a considerable upgrade over the previous A12 in addition to grapheme layers for improved cooling and faster performance in long run.
I played some heavy games on iPhone 11 pro and was able to play for a long time without the phone getting heating up.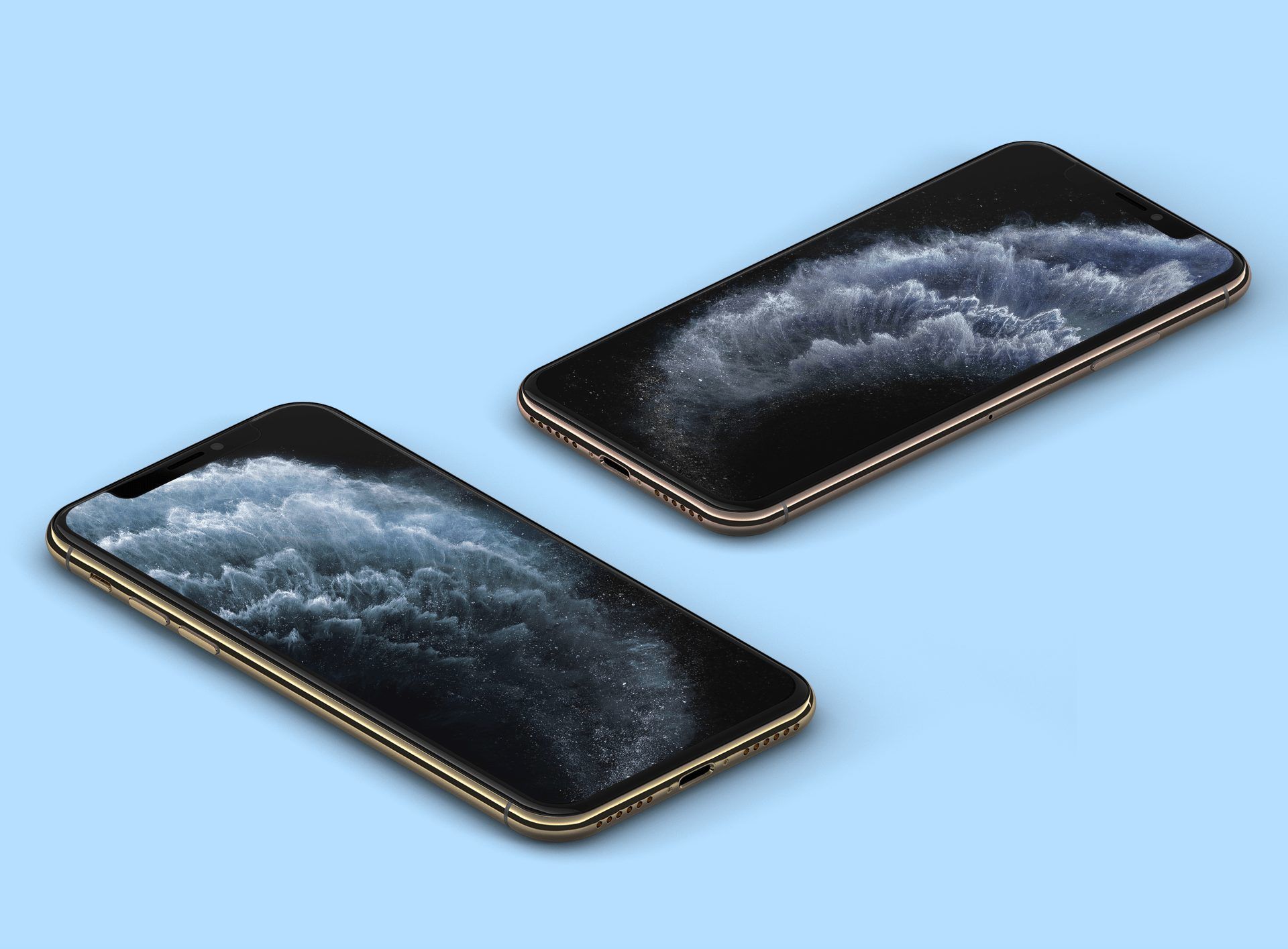 Camera
The iPhone 11 pro comes with a Triple 12 MP camera at its backside while the same Selfie camera on the front side. It has all-new 12 MP triple camera sensors.
The main camera is called an optical image stabilizer with 1.4 µm pixels. The second camera is also a 12MP with 1.0µm pixels for optical zoom over the main camera.
The introduction of a new 12MP sensor with 1.0 µm pixels for an ultra-wide-angle lens is a brand new feature of the iPhone 11 pro.
The iPhone 11 has a 12 MP Selfie camera which somehow captures accurate colors, though a little washed out which reminded me of iPhone 7 anemic colors.
This also presents a Portrait mode which uses the telephoto camera for the photos.
Direct Competitors
Final Verdict
Frankly speaking, the iPhone 11 Pro has proved too great and pulled off various new designs, but it still has not changed a great deal from the previous iPhone X and XMAX and iPhone 12 pro max.
This phone has won over iPhone 12 in three aspects: additional telephoto sensor, stainless steel frame, and slightly bigger battery.
Although the price of the iPhone 11 Pro is much high, it has been a hassle-free experience for me, with a great variety of apps, fast performance, and excellent camera skills. I am doubtless to say that the iPhone 11 Pro is going to last you five years, and the major features are worth each penny.
Pros:
Powerful water-resistant design
Matte back panel
Great battery life with good charging
iOS gives a smooth experience
Cons:
Pricier. Very pricier
The camera lacks autofocus and Night Mode
For More Information, Visit Website.
Read Ou Reviews of :
Apple iPhone 12 Pro and Apple iPhone 12 Pro Max