If you are a true technophile, you must be well aware that IQOO India acts as a subordinate of its parent manufacturers, Vivo and BBK electronics. Although it came about in 2019, it is becoming more famous day by day. IQOO is bringing IQOO Z3 to India in the first week of June with Qualcomm Snapdragon 768 with 5G.
Today, this company is headquartered in New Delhi and is working independently of its predecessors. It is successfully gathering more and more attention because of its remarkable products in the market. Recently, the news of iQOO launching the Qualcomm Snapdragon 768G 5G mobile platform in India is making headlines. This will provide the ultimate gaming experience to all the gamers out there.
The news was circulating earlier that IQOO would launch IQOO Z3, which was launched in China in March 2021. The news was teased in a tweet. Twitter is blazing nowadays and even Xiaomi used the platform to unveil its hypercharge technology of 200 Watts, which can charge a mobile in 8 minutes.
How does iQOO launching Qualcomm Snapdragon 768G 5G Mobile Platform helps?
The Qualcomm Snapdragon 768G Mobile Platform employs the 5th generation Qualcomm Artificial Intelligence (AI) Engine and Qualcomm Hexagon™ Processor. It helps to give a realistic and smooth gaming experience. Moreover, it can support many use cases. For example, ultra-smooth AI-based lens filters for social media apps like Instagram and Snapchat. One may do this for boosting up the speed of the app's operation. Moreover, real-time translation is another example. Also, super-fast 5G with global support allows gamers to become a part of the worldwide arena and play in real-time with no lagging.
A smart Kryo 475 CPU has been made to allow complicated processing at surprising rates. In addition to this, this CPU has the tendency to allow long gameplay. Moreover, a leveled-up responsive Adreno 620 GPU provides almost 15 percent faster graphics than older generations for smooth animations and fine detailing. The news of iQOO introducing Qualcomm Snapdragon is surely a good one.
Although it's not a new processor. Qualcomm has already announced the successor as Qualcomm 778G.
IQOO Z3 Specs breakdown and launch date in India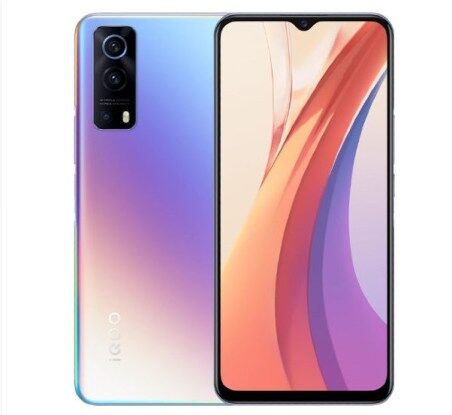 The same mobile was launched in China had an IPS LCD display, with a 120Hz refresh rate. That would help in a smooth gaming experience while playing high-end mobile games. Furthermore, a large screen size of 6.58 inches alongside Android 11 OS is there. Although these specs don't make it the best gaming smartphone, at the given price range of below 20K, it's not a bad deal by IQOO.
IQOO Z3 might come in three variants of 6GB/128 GB, 8GB/128 GB, and 8GB/256GB. The phone will have a triple camera set-up at back with the main shooter at 64Mp, 8MP Ultra-wide, and a 2Mp macro lens, with an LED flash. The selfie camera is housed in a teardrop cut-out, which will shoot at 16MP.
Though battery is doesn't seem promising at 4400 mAH but a fast charging of 55W fast charging is sure to help.
As per rumors, IQOO Z3 with Qualcomm snapdragon 768 will be launched on 7th June 2021 in India.