An exclusive image of Realme GT 5G surfaced online today. A yellow dominating back having a Black pronounced line of Bumblebee version of Realme GT 5G. This version is available in leather Back. Yesterday, Realme VP Mr. Xu Qi Chase shared a poster on his Weibo account, giving us a closer look at the GT Bumblebee version. It reminds us of the movie Transformer and our favorite Bumblebee Transformer which looked so cool.
This image doesn't reveal anything new but only reconfirms the presence of a 64MP primary camera on the GT 5G Bumblebee variant. Realme didn't reveal the purpose of the other two cameras in this setup. Although, there are rumors that we will look at 13MP ultrawide and 13MP telephoto units.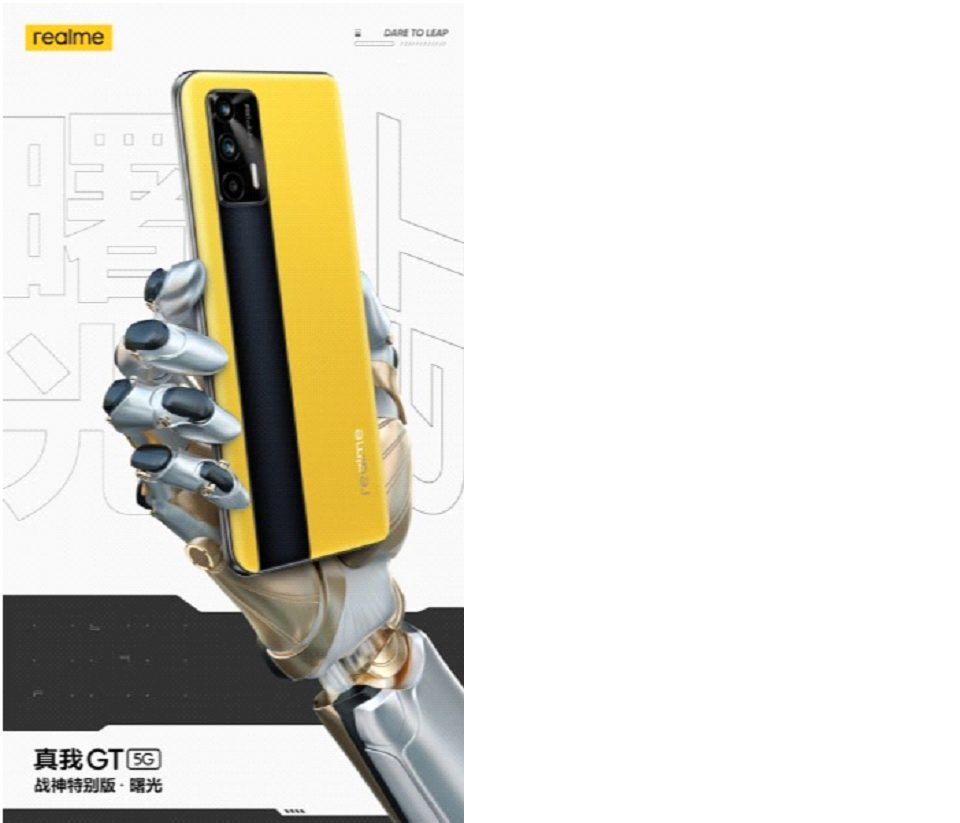 The Machine translation of Mr. Chase's post shows the yellow variant will be called "GT Ares Special Edition-Dawn". Now, We are waiting for the official announcement on March 4 to know about the exact name of the leather version.
According to Company VP, the phone's design is inspired by the classic GT models and detailed its design process. There is the Screenshot attached below, to learn more about it.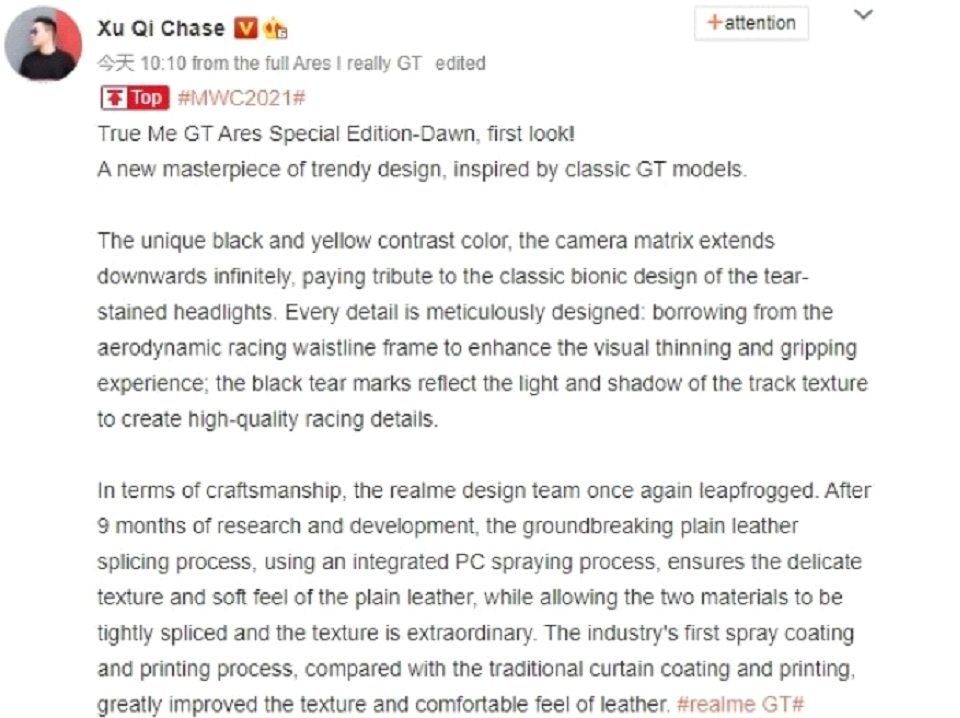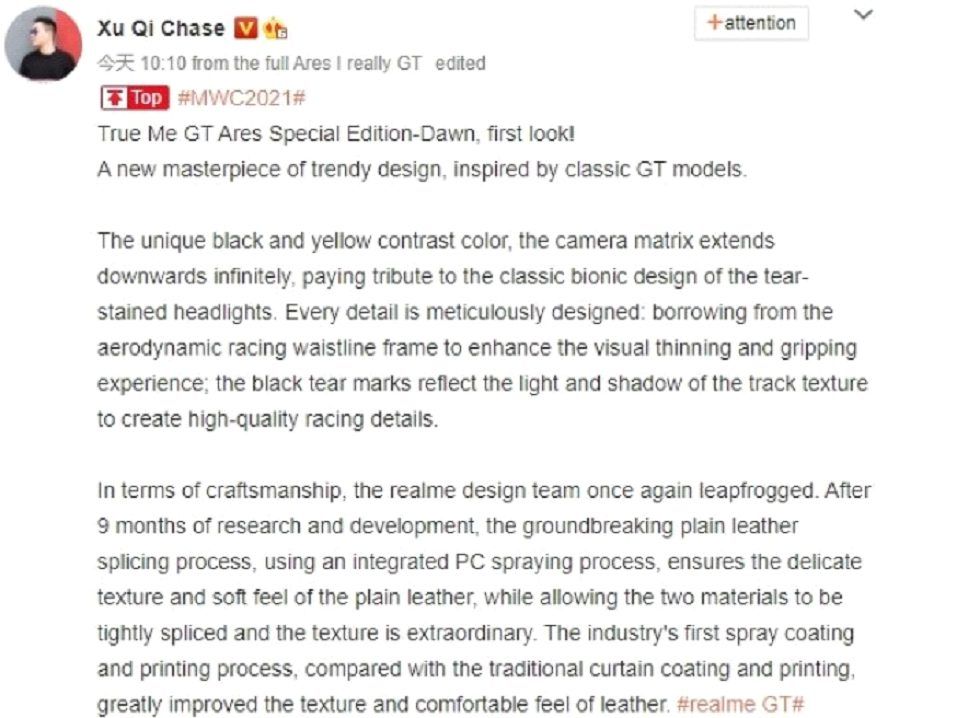 Design and technology:
Cameras:
There will be 3 cameras that have a main camera of 64MP with a PDAF sensor and aperture of (f/1.8)(Not Confirmed). It has two other cameras, where one of which has a 13MP telephoto lens and the other one has a 13MP(ultrawide) lens.
Also, the specs of the front-facing punch-hole camera in-display are not specified yet.
Display:
Realme GT 5G has a display of OLED, HDR10 technology with 6.8 inches screen size having (1440×3200 pixels). It has a 120Hz display refresh rate.
Chipset:
This mobile will have a strong chipset powered by Qualcomm SM8350 Snapdragon 888(5nm) technology which is very suitable for high-performance games and multitasking. It has octa cores, one of them works on 2.84 GHz Kyro 680, the other 3 of them on 2.42 GHz Kyro 680, and the other 4 works on 1.80 GHz Kyro 680.
Memory:
Realme GT 5G is coming with 3 variants of memory
8 GB RAM with 128GB Internal Storage, 12 GB RAM with 256GB Internal Storage and 12 GB RAM with 512GB Internal Storage.
It will also come with a Giant battery of 5000 mAh (rumored) having 65W Fast charging.
visit Realme Official Pakistan
For more information, visit our website.